The works to complete the route 39, known as "Circunvalación", advance with the simultaneous work in 3 of the 4 sections that make up the constructive part of the project, so it is estimated that in December next section 2B will be in service. The construction of this section began in September 2018 and presents an advanced level of 85%.
This covers the section between León 13th and Colima de Tibás, where a 1.3 km long 4-lane road will be built, providing drivers with an option to vent the road between the Metalco factory and the León 13th factory.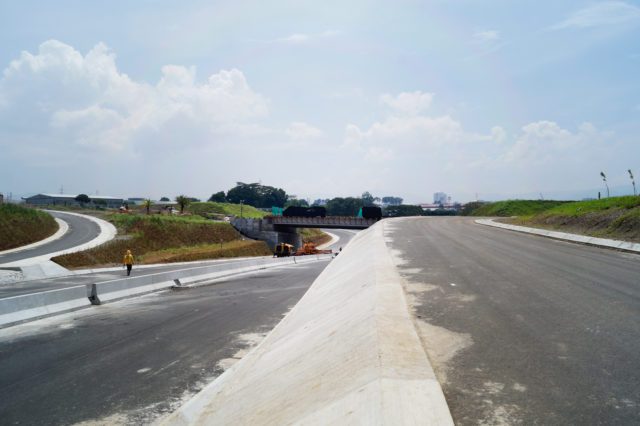 The construction work also progresses in the Functional Unit III, with a 25% advance. The work in this unit began last March and includes the section that will communicate Colima with the Solidarity Triangle, includes the construction of 2.25 km of viaduct, 4 lanes, in whose lower part will operate marginally to access properties and existing streets.
In addition, as part of the work in this sector began at the end of last August with the construction of the new school José Rafael Vargas Quirós in Colima de Tibás, which has a progress of 15%.
Finally, with 5% progress are the works of Unit IV, where today the Department of Inspection and Demolitions of the MOPT, made several evictions to release part of the land necessary to continue the work of the first intersection to 3 levels of the country and a 400-meter road to 4 lanes, it will connect Calle Blancos with Route 32 and the Solidarity Triangle.
The Circunvalación Norte project has resources of US$ 163 million, from the Central American Bank for Economic Integration, as part of the Strategic Road Infrastructure Program. Its development is in charge of the Estrella-H. Solís Consortium.
The new road will link the Ring of Circunvalación with the national routes 1 (General Cañas), 27 (San José-Caldera), and 32 (San José-Limón).