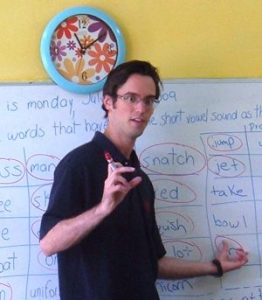 Income
The average teachers' salary is about five US dollars per hour. If you give private classes to businessmen, you may earn a few dollars more per hour. Teaching around 20-25 hours per week for a private language school, you can make about six hundred dollars a month. This sum sounds not very encouraging, but you can get by on that income just fine. In Costa Rica it will be enough to live in a basic apartment, go out for beer after work, travel to the ocean a few times a month, and generally enjoy life. But you won't be able to save money or pay off big student loans. Most people come in Costa Rica with a few thousand US dollars to spend, which enables them to travel to nearby countries in their free time.
When to Look
To look for a job is necessary during the proper time of the year. In Costa Rica, the school year begins at the end of January and ends in early December. Beginning of January is the best time to search for a suitable position. It does not hurt to get a resume in at the beginning of December such that they have you in mind when they are hiring. English teacher are often hired in the last instant.
The tendency for last-minute hires is due to the fact that schools do not wish to offer jobs until they know how many students are actually enrolling for the New Year. Straight after the beginning of the year, the job offers are common thing to appear, next time they may be available only in the middle of April, when a lot of Americans and Canadians quit and return home. A few jobs become available in September, but after September, it is difficult to get hired until the following January.
Proper Appearance
If you wanna make a good first impression on Costa Ricans during an interview, place emphasis on your appearance. It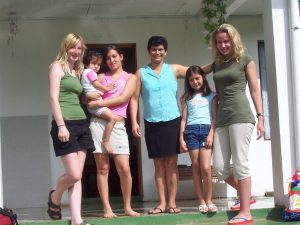 should be a neat and professional. To wear slacks and a nice shirt to an interview will be appropriate for men, and women should choose nice pants, or a skirt up to knees. The laid back, "I just got back from the beach" appearance turns Costa Ricans off. They even use a special derogatory name for the way gringos look when they are traveling, "gringos cucinos," it means "dirty gringos."
Certification Not Necessary
In general you are required TESOL certification only if you want to land a job from overseas. In other cases it isn't necessary. But if you have certification, it might result in a slightly higher starting salary. It is strongly recommended to get some sort of TESOL training before you arrive in Costa Rica as most language schools there do not provide enough TESOL training to develop a comfortable feel for teaching English to natives.
It worth to know that schools usually make no differentiation between a TESOL degree that was earned in two weeks on the Web and cost $200, and a course that cost $4000 and was completed in six months. The employer will be impressed by your Master's in TESOL, but he will not pay you extra for your expertise.
From http://www.tesol-ua.org