Opening of Aloft Bogota Airport and Aloft San Jose in Costa Rica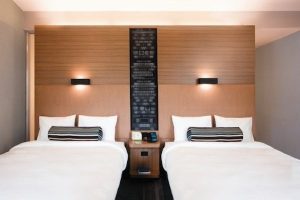 STAMFORD, Conn., Feb 14, 2012 (BUSINESS WIRE) — With the highly anticipated debut of Aloft Bogota Airport in Colombia this past December 10th, and Aloft San Jose, Costa Rica opening on February 1st 2012, Starwood Hotels & Resorts Worldwide, Inc. HOT -0.75% brings its sizzling "style at a steal" Aloft brand to Latin and Central America for the first time. Aloft's South American premiere means the brand is now represented on four continents.
Designed for the next generation of traveler, Aloft offers urban-influenced, modern and vibrant design — along with a tech-savvy sensibility and social guest experience — at an affordable price point. With more than 55 properties now open worldwide, Aloft has enjoyed the fastest launch in hospitality-industry history and has pursued global growth right out of the gate.
Aloft Bogota Airport features 142 loft-like rooms, along with the smart technology and social atmosphere that has made Aloft a worldwide hit. Guests are able to meet and mingle with friends at Aloft's buzzing w xyz bar and happening re: mix lounge. The hotel also features the hugely popular Aloft signature amenities, including re: fuel by Aloft, its 24/7 pantry, and re:charge, Aloft's 24/7 gym. For meetings and events, Aloft Bogota Airport also offers 1,054 square feet of flexible space, and the hotel is strategically located to allow guests easy access to El Dorado International Airport. Aloft Bogota Airport is part of the ultramodern Connecta Business Ecosystem, a sustainable, mixed-use real estate development including more than two million square feet of corporate offices and featuring conference spaces, food and beverage outlets, support services, and entertainment options.
Aloft San Jose is also a bold new hotel located in Lindora, one of San Jose's most dynamic business and entertainment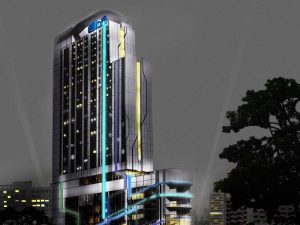 districts. The hotel features 150 loft-like rooms and over 1,840 square feet of meeting space, in addition to Aloft's signature amenities re: mix lounge and w xyz bar. Aloft San Jose offers business and leisure traveler's easy access to the Juan Santamaria International Airport, located a mere ten minutes away. The hotel is conveniently located in the Forum II office park, perfectly positioned for work and play near the Escazu district and across from Momentum Plaza.
Both properties are owned and developed by Bogota-based Terranum Hotels.
"As Aloft has redefined the hotel category in the markets in which it operates, demand for the brand from both travelers and developers has been unbelievably high," said Brian McGuinness, Senior Vice President of Specialty Select Brands for Starwood. "In markets as sophisticated as Colombia and Costa Rica, we think Aloft's design and tech positioning has enormous potential, so we're especially excited to have opened our first Latin America properties in Bogota and in Costa Rica's San Jose."
"We are thrilled to introduce Aloft to Colombia and Costa Rica as new choices and unique experiences for international travelers," said Javier Pimienta, Managing Director of Terranum Hotels, a joint venture between Terranum, a Colombian integrated real estate company and Ashmore Group, a London-based investment company exclusively focused in emerging markets. "We are extremely pleased to partner with Starwood Hotels & Resorts, one of the leading hotel and leisure companies in the world."
Osvaldo Librizzi, President of Starwood Hotels & Resorts Latin America, agreed. "We look forward to continuing our aggressive expansion in destinations and markets throughout Latin America," he said. "In Bogota, Colombia and in San Jose, Costa Rica, Aloft will be a bold, new statement, bringing both business and leisure travelers a vibrant alternative for hotel stays in these key cities. South and Central America are places where Starwood looks to continue to grow, and our focus here reflects a real excitement about the future of these markets." Starwood is accelerating its growth in Latin America, having opened 7 new hotels in 2011, with another 15 new properties already scheduled to open by 2014. Starwood currently operates 70 hotels and resorts in 13 Latin countries, including the two new Aloft hotels.
About Aloft Hotels
With more than 55 hotels open in the three years since Aloft first arrived on the scene, Aloft can be found everywhere from Abu Dhabi and Baltimore to Dallas and Beijing and everywhere in between. For more information, please visit www.alofthotels.com .
Aloft, like all brands within Starwood's portfolio, is proud to offer the Starwood Preferred Guest(R) program, which offers a breakthrough policy of no blackout dates on Free Night Awards. To learn more, please visit www.spg.com .
About Starwood Hotels & Resorts Worldwide, Inc.
Starwood Hotels & Resorts Worldwide, Inc. is one of the leading hotel and leisure companies in the world with 1090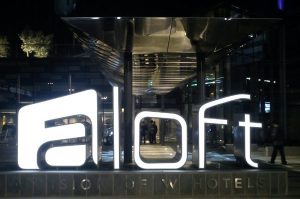 properties in nearly 100 countries and territories with 145,000 employees at its owned and managed properties. Starwood Hotels is a fully integrated owner, operator and franchisor of hotels, resorts and residences with the following internationally renowned brands: St. Regis(R), The Luxury Collection(R), W(R), Westin(R), Le Meridien(R), Sheraton(R), Four Points(R) by Sheraton, and the recently launched Aloft(R), and Element(SM). Starwood Hotels also owns Starwood Vacation Ownership, Inc., one of the premier developers and operators of high quality vacation interval ownership resorts. For more information, please visit www.starwoodhotels.com .
About Terranum
The Terranum group includes: Terranum Hotels, a leading developer of brand-affiliated hotels in Latin America, with three hotels currently under construction; Terranum Development a corporate real estate development company; Terranum Investment, which manages the largest Colombian REIT (real estate investment trust); Terranum Management, the largest property and facility management company in Colombia, managing over 3.5 million square meters for top corporate clients; and Terranum Architecture a leading architectural firm, with a strong emphasis in sustainable development. For more information, please visit www.terranum.com
SOURCE: Starwood Hotels & Resorts Worldwide, Inc.