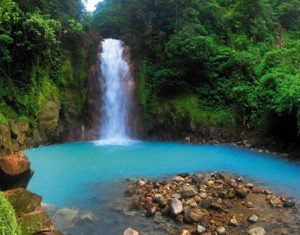 Laying on the beach and relaxing away your vacation days definitely has its appeal. But those who want to pack a little more into their getaway might just find that a Costa Rica vacation is the perfect solution.
A Costa Rica vacation puts some of the world's most lush tropical forest at your feet, without the hassles of jet lag and multiple plane journeys. The relatively quick trip from the United States sets you down in same time zone as Chicago, but feels worlds away.
One of the strongest appeals of a Costa Rican vacation is the opportunity to get up close and personal with the country's incredible bounty of natural beauty. Adventuresome excursions are the name of the game, but using a tour company like Tauck makes it easy to pack the best of activities into your schedule without the stress of managing the details on your own. The added bonus is that taking an arranged vacation can save you up to 40 percent of the cost of planning independently.
The essential elements of a Costa Rica vacation can vary widely in a country so full of beautiful locales and exciting things to do. However, any itinerary should include these sights and activities:
* Jungles and wildlife. The dense rainforests of Costa Rica provide a home to remarkably diverse species of wildlife. For example, the country is home to as many as 850 species of birds, many of which flaunt extravagant, brightly colored plumage. On a tour like those offered by Tauck, you'll find an amazing range of animal life – not only birds, but sloths, monkeys, butterflies, iguanas and more – to be explored with naturalist guides.
* Beaches. You'll find natural beauty of another kind along Costa Rica's shores. Beaches like Playa Hermosa provide a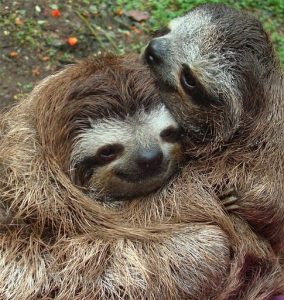 gorgeous backdrop for kicking back and relaxing, but they're also great for water activities – swimming, snorkeling, kayaking, and more.
* Zip Line Adventure. Costa Rica's reputation for offering environmentally conscious adventures is perfectly encapsulated in a zip lining experience. You'll fly through the rainforest canopy as you glide along the zip line, giving you a bird's-eye view of some of the world's most pristine tropical wilderness.
* Rafting. Floating along jungle waterways by boat or raft is a unique way to both enjoy the scenic landscape and look for wildlife during your Costa Rica vacation. Depending on the kind of waters you're plying, you'll either be able to sit back, relax and enjoy the scenery or do a bit of exciting white water rafting.
Costa Rica's natural amenities and good tourism infrastructure mean that everyone will be able to enjoy a visit. Whether you're traveling as a family, a couple or with a group of friends, an organized Costa Rica vacation will make it even easier to enjoy the country to its fullest. 
By (ARA)