New Yorker Kenneth Holbrook, 46, a creative consultant with an office in Paterson, was moved by the generosity of a former colleague. After all, the offer was hard to believe: an all-expense-paid, five-figure vacation to paradise.
The trip, a reward for making an introduction that led to a lucrative business deal, involved three weeks of hop-scotching across the Caribbean.
His final destination before returning home was Costa Rica, the Central American nation wedged between Nicaragua and Panama. While there, he found his way to Puerto Viejo de Talamanca, often called Puerto Viejo for short, a charmingly ramshackle former fishing village on the Caribbean Sea near the Panama border.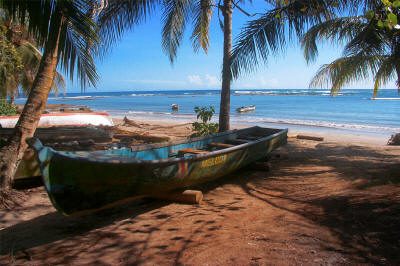 Holbrook was so taken with Puerto Viejo that he began making periodic visits. Eventually, he went often enough to justify having a place of his own. So, two years ago he bought a two-bedroom bungalow outside town for about $136,000, which he visits several times a year.
"Puerto Viejo is my ultimate tropical fantasy," said Holbrook. "Of all the places that I visited on that memorable trip, it was the only one that I could really picture myself actually living in since it feels like a real place instead just an artificial tourist town."
But this small coastal town is undeniably touristy, which in its case adds to the appeal. This one-time colonial backwater is today a poor-but-happy pilgrimage site for die-hard surfers and a natural magnet for assorted bohemians who prefer its laid-back style, multicultural flavor and palm-fringed sandy spreads hemmed by sapphire blue waters.
Surrounded by rainforests, the town is defined by its miles of breathtakingly beautiful beaches that draw sun-worshipers from all over. A single long road is Puerto Viejo's downtown — a vibrant low-rise strip following the coast and lined with brightly painted open-air bars, seafood shacks, ice cream stands and surf shops, all awash in a relaxed hippie haven vibe.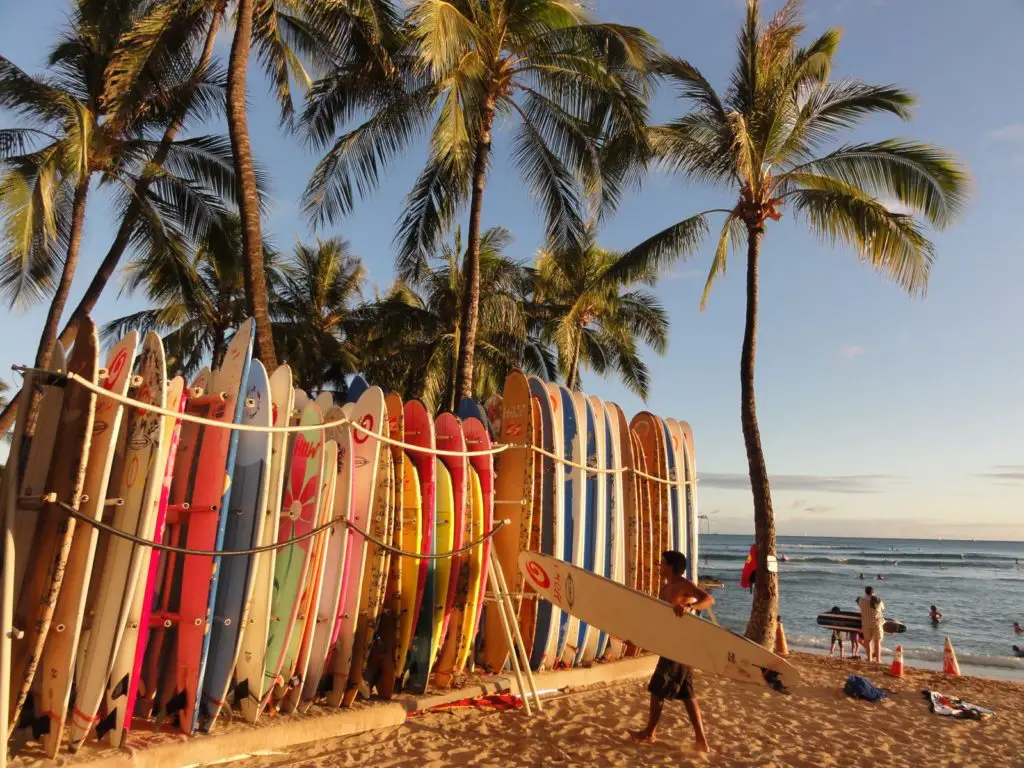 Cosmopolitan enclave
Long home to Afro-Caribbean descendants of slaves who worked area banana plantations, Puerto Viejo has welcomed in the last decade or so transplants from France, Germany, Britain and, to a lesser extent, the U.S and Canada.
"The sight of the sparkling turquoise water right next to a green jungle attracted me instantly," said Sophia LaMonica, 34, a Los Angeles native who runs a vintage shop while apprenticing as a sous chef and baker. "And the raw cacao, tranquil lifestyle and tropical weather kept me here." She first visited Puerto Viejo in 2007 with her husband, a Costa Rican with local roots. She returns to Southern California at least twice a year.
"Puerto Viejo is a charming, unspoiled town that has a distinct culture with its own rich traditions and not a single elevator can be found," she said. LaMonica got "an amazing deal" on the studio she rents that doubles as a workshop.
Property bargains aren't hard to find. Smallish bungalows rent for as little as $250 a month, and larger homes start at under $200,000, although many people spend considerably more. Current listings include a beachfront lot selling for only $80,000 and, for entrepreneurial-minded buyers, a European-owned resort with seven guest bungalows spread over 1.5 acres with an asking price of $960,000.
"Real estate prices have really shot up since I first set foot here, but that comes with popularity," said Holbrook. "But even with the growing numbers of travelers who drop by, Puerto Viejo is still very easygoing. If the people and the beaches don't grab you, the ocean vistas will. You can almost set your watch to the 6 a.m. sunrise and 6 p.m. sunset."
Perks
A cultural melting pot and all-night-long party zone with beaches yet to be swallowed by development. Great food, good music and world-class surfing, scuba diving and snorkeling.
Drawbacks
Although hurricanes rarely strike Costa Rica, during the May-November rainy season, landslides frequently block roads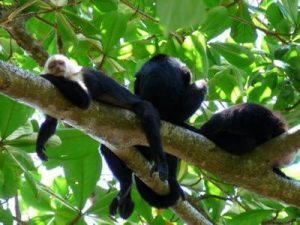 between San José and Limón Province, and riptides are common in ocean waters.
The weather
Temperatures remain almost constant all year, with daily highs in the low 80s and lows in the low to mid-70s.
Most modest houses rent for $500 to $750 monthly. Many similar homes sell for $200,000 to $300,000.
Getting there
Continental, Delta, American, United, US Airways and Copa all fly into San José, the capital, with advanced-purchase roundtrip fares starting at about $510. Flights, with stopovers, take a minimum of 7 hours, while the road trip from the capital to Puerto Viejo can be four to five hours.
Where to stay
Lizard King Hotel & Resort ($35 and up; 011-506-2750-0614; lizardkingresort.com) is a cozy bed-and-breakfast that offers good organic food.
Le Caméléon Boutique Hotel ($300 and up; 011-506-2291-7750; lecameleonhotel.com), within walking distance of Cocles Beach, is a chic luxury property with contemporary style.
Must see
Gandoca Manzanillo Wildlife Refuge (Refugio Nacional de Vida Silvestre Gandoca-Manzanillo), one of the most photogenic spots in the country, has a crescent-shaped beach and terrain that is popular with hikers.
BY SHANNON ROXBOROUGH, NorthJersey.com