Can not sleep or get angry easily? It is possible that you are suffering from stress.
Stress is an emotion linked to the requirement, which we all feel when making important commitments in our environment. It is totally necessary to be able to live. Therefore, it is recommended to perform exercises to manage it.
How to know, handle and see from another perspective the stress and not from the negative point of view? Faced with this situation, the different types of emotions that our organism can experience are altered.
Stress is a feeling coming from the demand, it is normal to feel committed by a specific situation demanding that our body activates its defense mechanism and it is there when you begin to feel all the sensations linked to this condition, which is nothing more than the recognition by the organism of an emotion.
We must learn to see this emotion from another point of view and realize that he lives with us to the point that he can be a great companion, always setting limits.
That is why in this opportunity we present for you this article "My new friend stress". Where different currents and psychological research make known that in the face of the difficult situation that can be had every day the ideal is to learn to handle this situation by offering easy and simple advice that can be done even in the comfort of your home, remembering that Stress is rejected, the only thing that will be achieved is to stress more.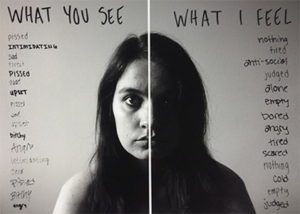 Even when this means that the heart has blood vessels and when it is under a lot of stress without being able to regulate it, these contracts contracting important cells progressively, not having an adequate blood flow because of the pressure that this emotion can cause.
Stress is as it is and as the name of our article is indicated by a friend, but the most healthy thing to be able to live with is knowing how to control it by establishing limits, since no therapy can eradicate it completely because it would be taking away an essential part, it's like getting rid of joy, sadness or simply impossible rage
Diary of activities to live with stress
A practical exercise that always works is to take a kind of agenda of activities of the week in order to release a bit of the brain of the responsibility of remembering all the commitments and activities that are to come, this practical exercise allows to significantly load the load of an individual's stress.
Other recommendations to deal with stress
One of the recommendations to avoid the stress that we have all suffered at some time, may be natural medicine and all that this contributes to our health.
How is it controlled?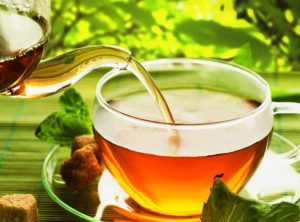 The tea of ​​linden, lavender, orange blossom, melissa and lemon balm are the most recommended and popular infusions to control stress. It is advisable to have an infusion of lavender leaves and flowers before each meal. In the scientific evidence suggest aroma therapy with lavender because it can relax the activity of the nervous system, improves the quality of sleep, promotes relaxation and lifts the mood in people suffering from sleep disorders and depression
The Rhodiola has served for thousands of years as a special herb against stress in Europe, Scandinavia and Russia. It is a substance that promotes the feeling of well-being that increases energy and helps the body cope with stresses. Rhodiola is currently sold as a supplement in capsules to alleviate stress-related abnormalities.
There are also massages that serve to loosen contracted muscles that give an almost immediate relief effect.
The recipe that usually gives us good results has the trick in pre-heating a container with a mixture of 20 drops of oil, in order to warm it. It is massaged behind the neck and shoulders and promotes relaxation of the muscles responsible for tension and headache.
Diseases due to stress?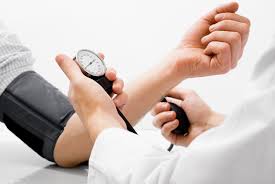 This discomfort in itself can cause different diseases between one of them is stomach pain because it empties the stomach more slowly after the meal, it increases your appetite, which contributes to the increase in weight and carries a risk of contracting diabetes or cardiovascular diseases as well as the weakening of the immune system.
Other conditions
Stressed people may suffer from anxiety, depression, loss of sleep and lack of interest in physical activities, increased blood pressure, heart rate and blood fat. As soon as you detect symptoms like these, go to a doctor as quickly as possible since you can be very risky. Remember to put into practice a healthy life and with these tips to take the stress out of your life.