In the capital city of Costa Rica, some restaurants and cafés have prepared burritos and tacos that weigh around two kilos.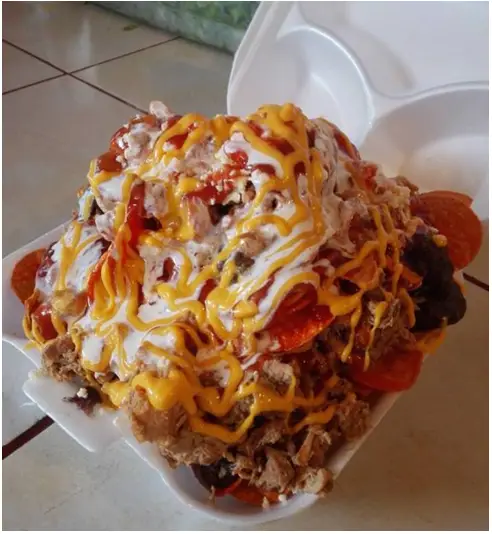 Fast food restaurants make these burritos and nachos with white cheese, ground beans, chicken, cheddar cheese, ketchup, French fries and mayonnaise. One of these popular fast food restaurants is Johnny's located in San Jose.
The dish itself weighs 2 kilograms and its price ranges from 3,000 and 3,800 colones. According to some consumers, the typical local restaurants prepare and serve little food, not filling at all. The idea is to make big fatty dishes and sell them at an affordable price.
For example, this is a huge nacho for four people.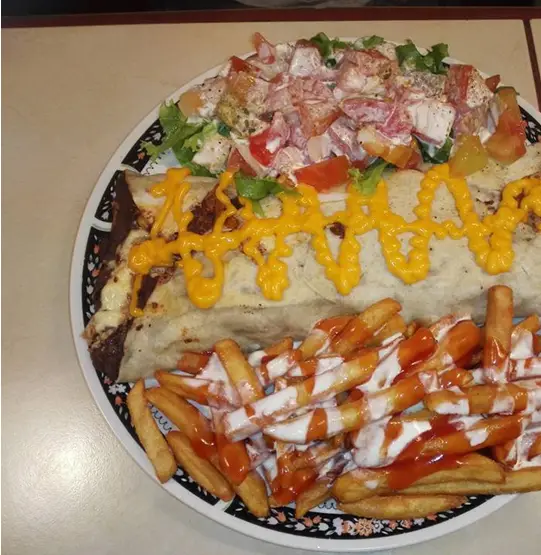 Many customers assure that the best nachos are prepared in San Jose, especially in the southern towns. Size is as important as price.
Asode from the nachos, some food chains prepare something called "super burro" (in English, "super monkey"). This dish weighs around 2 kilos and is made of flour tortilla, beans, white cheese, cheddar cheese chicken, lettuce, "pico de gallo" and sauce. The current price of this nacho is 3100 colones. The "burrito" is usually served with French fries.
Only people with a wide stomach go to these eating sites and they do it without splurging their money.
The customers are challenged to eat eight 1-kilo burritos. The ones who do it don't pay anything. While the customers who fail in the challenge must pay the eight burritos.
Other dishes you can try
Besides the "super burro" and nachos, some restaurants also offer super burgers that weigh half a kilogram made of cake, cheese, ham, beans, onions and a fried egg.
Quesadillas tacos, chalupas and "fajitas" are other menu options you can find in these restaurants. However, some restaurants like Johnny's are about to invent another dish which is made of a kilo of roasted chicken wings potatoes, soda pops and salad.
These restaurants in San Jose are definitely dedicated to satisfying "good eaters".
costa rica real estate