Autism spectrum disorder (ASD), popularly known as autism, is a condition characterized by a disorder in the development of brain functions. Those who suffer from it have limited social interaction and problems with verbal and non-verbal communication. According to the World Health Organization (WHO), it is estimated that there are more than 70 million people with ASD worldwide. In Costa Rica, there is no official data, but it is believed that around 64,000 people have this condition.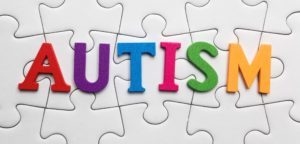 On December 18, 2007, the General Assembly of the United Nations adopted resolution 62/139 (A / RES / 62/139), and established on April 2 as World Day of Autism Awareness, urging the Member States, the competent organizations of the United Nations system and other international organizations, as well as civil society, including non-governmental organizations and the private sector, to duly observe this day and take measures to raise awareness through society about children with autism. Since then, the associative movement of autism from around the world celebrates the World Day of Awareness about Autism in order to raise awareness about this type of disorder and promote the social inclusion of people with Autism Spectrum Disorder (ASD).
Towards autonomy and self-determination
The 2018 motto of the United Nations to celebrate this year is "Towards autonomy and self-determination" and focuses on the importance of empowering women and girls with autism and of involving them and their organizations in policies and in decision making.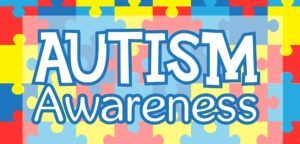 Women and girls with disabilities are subject to double discrimination, gender, and disability. Girls with disabilities are less likely to complete primary school and more likely to be marginalized, or even denied access to education. In addition, they have lower employment rates than men with disabilities and those of women without disabilities. Unfortunately, girls and women around the world are more exposed than men to physical, sexual, psychological and economic violence; in the case of women and girls with disabilities, this is aggravated. The gender violence to which these women and girls are exposed is even greater and highly disproportionate due to the discrimination and stigma they suffer because of their gender and disability. Due to this stigmatization, they encounter all kinds of barriers to access sexual and reproductive health services, especially women with intellectual disabilities, such as autism.
Costa Rica Joins the Awareness about autism 
In Costa Rica, April has been declared the month of autism, so the Autism Costa Rica association has several events throughout the month, started last Monday April 2 with the blue day, an activity that takes place throughout the world during the day of the Awareness of autism in which the population is invited to dress in blue, the official color of this disorder and which also usually illuminates buildings and fill the streets with balloons with this color.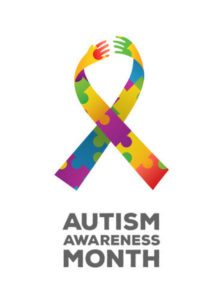 Another event is the monologue "Ni autismo ni Asperger",  presented  last Thursday, April 5 at the National Psychiatric Hospital and scheduled also  for Tuesday, April 10, at 3 p.m. m., in the Municipality of Heredia, and Wednesday, April 18, at 6 p.m. m., at the San Judas Tadeo University. Thursday, April 12 at 9 a.m. m., at the UCACIS University in San Pedro de Montes de Oca, the music therapist Max Terán will offer the talk "Music Therapy and Autism Spectrum Disorder". It is free but should be reserved to mail [email protected].
Last Friday 6, a march took place in the surroundings of the Municipality of Heredia, At the Fort of Heredia, a giant blue puzzle was lighted up and biodegradable blue balloons rose to the sky. At that same time the Melico Salazar Theater and the fountain of Hispanidad were illuminated in blue.
This Friday, April 13, from 4:30 p. m., the National Children's Hospital will host recreational activities for children with the participation of clowns and occupational therapy professionals. At 6 p. m. the medical center will illuminate its façade in blue. Finishing On Sunday, April 29, at 10 a.m. m., a meeting will be held in La Sabana for people with autism, their relatives, and friends.