San José may be the 1st city in Central America to have a smart-bike rental system that facilitates the transport of people, promotes clean energies compatible with caring for the environment and, at the same time, motivate people to exercise physically.
The company SGSV showed the bicycle prototype and exposed the system of operation before officials of municipalities of the country, within the framework of the 2nd edition of the Smart Cities Congress, organized by the ICE Group in Costa Rica.
"This system already works in more than 35 cities, including the largest in the world. Since Costa Rica has an environmental policy and a policy that seeks a road reordering, plus the newly built bike path in the capital, we believe that it is time to start up the smart-bike system. Remember that bicycles are, definitely, the socially responsible mode of transport. "It basically works with food and water", said Igor Roquim of SGSV.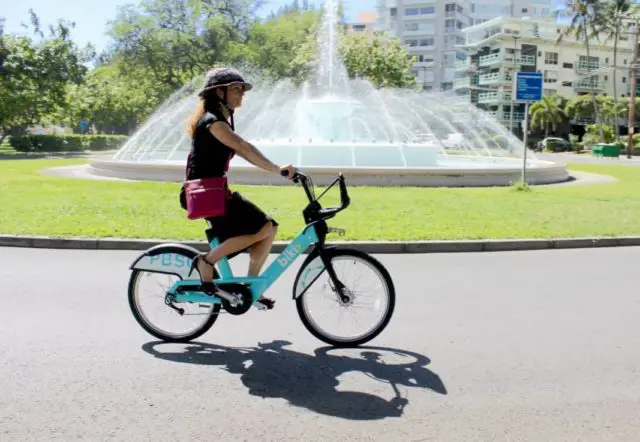 System on the fly
At this moment, the system offered by SGSV is analyzed by the Municipality of San José. The company will also initiate talks with other municipalities in the country such as Liberia, Puntarenas, Limón and San Carlos, as well as all those wishing to put this state-of-the-art service at the service of the citizens.
"In San José, the company anticipates that we can start with at least 40 public stations, in places such as parks and universities. Among the locations are San Pedro, the center of the capital, La Sabana, and Pavas", said Roquim.
In an agreement, with the employer, the system will start with the membership that the user will acquire in affiliated stores. Then, with a card and a code, he will be able to use one of the 400 bikes.