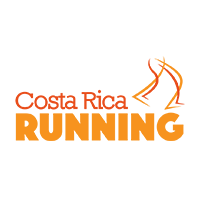 Around the world, running is one of the most popular sports of the moment. In Costa Rica, many people are practicing this healthy exercise, Becoming one of the Costa Ricans favorite physical activities for its versatility and benefits. Although it is recommended to have established routines in order to get an easier view of the progress of your training, this practice can be done almost anywhere, It is not limited to an indoor space, at the gym or in the pool we enjoy different infrastructures, but we cannot appreciate a more recreational experience like being in contact with nature. Running allows you to admire beautiful places that normally are not part of your daily life.
A country like Costa Rica offers an immense variety of possible destinations to run, from private centers to natural spaces where you can enjoy its exotic and tropical landscape while running. You can choose forest paths or enjoy the beauty of quiet and relaxing beaches of the Caribbean and Pacific coasts. The country has a large number of reserves and parks of great beauty, many of them with designated routes for different activities such as hiking, cycling and of course running. While you are in large natural areas it is easy to lose orientation and even get lost, so we recommend following this routes and always being in the company of guides or people who know the area.
Some of the best places to go running in Costa Rica:
Prussia Sector, Irazú Volcano National Park. It offers a large number of trails for those who want to train its  3000 meters above the sea level is a great choice to experience working out with altitude. This national park has a wide variety of paths with different length and difficulty.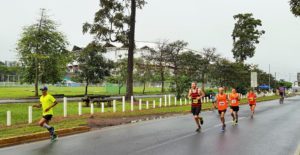 The Tapantí National Park. Located in the Orosi Valley in Cartago, offers different levels of trails, fresh air, and exuberant nature. Also, have natural pools of crystalline water where you can refresh after training if you do not want to enter the park another option is a mountainous sector that communicates towards the "Humo de Tucurrique", the route is very difficult but highly recommended.
Barva Volcano National Park. From Sacramento de Barva it is possible to travel approximately 4 km to reach the entrance. Already inside the Park, you can choose between several trails that will take you to the lagoons. It is 3 km to get the Laguna of Barva and 2 more km to arrive the Laguna Copey. The path to reach the Laguna Copey is more demanding so is suggested for experimented and highly trained runners. In addition, is an impressive sensation to be next to the biggest volcano (in volume) of Central America.
Go running on a Paradisiacal beach.
The benefits of running and walking on beaches are well known. The sand makes these activities so beneficial as it cushions the impact of the steps on the spine as well as helps our feet and our back. Let's add to these benefits the wonderful experience of training on the seashore, with a perfect view and the possibility of refreshing yourself with sea water. In Costa Rica is highly recommended go running to beaches like:
Tamarindo Beach.Located on the North Pacific coast of Costa Rica, Tamarindo is one of the most visited touristic areas of the country, with a developed infrastructure and recreational-tourist type of services. While running in Tamarindo you can enjoy its gentle waves and clear waters, as well as its light yellow sand, vegetation, cliffs, hills, and landscape in general.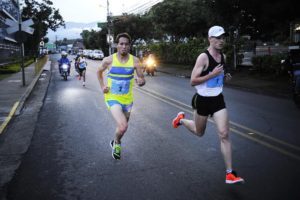 Playa Grande. Located along the north Pacific Coast in Guanacaste province, Playa Grande is a vital part of the Marino Las Baulas National Park. After being incorporated into the park in 1990, the beach has been open to visitors but remains a highly protected region because it is a nesting site of the leatherback turtles. Running in Playa Grande means to work out and enjoy the pristine shoreline and crystal blue waters at the same time.
Puerto Viejo. Is one of the most popular destinations in Costa Rica, Puerto Viejo, and its beaches are a true natural paradise on the Caribbean side of the country. The area of Puerto Viejo is actually an extensive and kilometer-long coastal zone that goes from the town of Puerto Viejo to Manzanillo, where another area of beaches and wild nature begins.
So if you want to train your body and improve your health enjoying the magic of nature, discovering the most beautiful beaches, Costa Rica is without any doubt the best option.