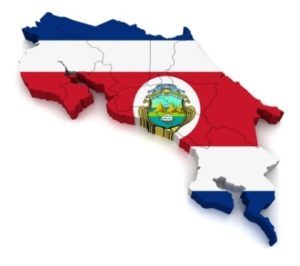 Costa Rica is probably one of Central America's most politically stable countries. So much so that it does not even have an army anymore. It was disbanded 69 years ago after a brief yet bloody civil war (Guerra del 48 or Revolución del 48) that caused about 2000 fatalities. This was the last time Costa Ricans resorted to armed confrontation in order to solve their political differences. Democratic elections have become the norm since.
On 4 February 2018, there will be general elections in Costa Rica. "Ticos" will choose a President, two Vice Presidents and 57 new members of the Legislative Assembly. They will govern the country for the next 4 years (2018-2022)
Some Facts and Figures
* Voting is compulsory in Costa Rica but there is no penalty for not doing it.
* These will be the last Presidential elections before Costa Rica turns 200 years old.
* The country's voting system is a two-rounder where in order to win the presidency at once, a candidate must receive at least 40% of the valid ballots. If no candidate reaches that total outright, then a runoff between the two most voted candidates would take place on Sunday, April 1.
* The new President and the two Vice Presidents will be inaugurated on May 8.
* 3.2 million citizens are registered in Tribunal Supremo de Elecciones' Electoral Rolls.
* To this day, almost 30% of the voters remain undecided.
* In these elections there are 13  candidates vying for the Presidency. According to the most recent polls, the four leading candidates are (in alphabetical order):
– Fabricio Alvarado (Restauración Nacional)
– Antonio Álvarez Desanti (Liberación Nacional)
– Juan Diego Castro (Integración Nacional)
– Rodolfo Piza Roquefort (Unidad Social Cristiana)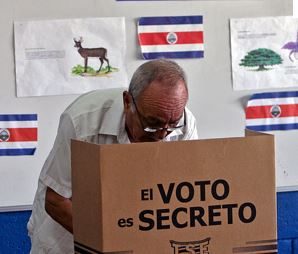 * In 2014, Tribunal Supremo de Elecciones (TSE) or Supreme Elections Tribunal first allowed Costa Ricans to vote from abroad, although back then, they had to register personally at a Costa Rican consulate. For the 2018 Election, TSE has enabled an online registration system, so Ticos abroad can now register to vote in their current country of residence.
The Parties
The political parties currently leading the polls are:
* Restauración Nacional
The National Restoration Party (Conservative) was founded in 2005 by dissidents of Costa Rica's historical Christian party Costa Rican Renewal.
"The national problems can be solved with a strong and conciliatory leadership that knows how to communicate and negotiate…"  Fabricio Alvarado.
* Partido Liberación Nacional
The National Liberation Party (PLN), nicknamed the verdiblancos ("green and whites"), The party is a member of the Socialist International.
"I'll assume the fight for a prosper, eco-efficient and supportive society that Figueres proposed. I'll take Rolando González's fight for better education, and I'll take Sigifredo's commitment with the less fortunate,"
Antonio Álvarez Desanti
* Integración Nacional
The National Integration Party is a conservative political party, which has had no deputies since the 1998 Elections.
"We have very clear solutions for the anguish that our people have for the economy, unemployment, lack of opportunities and fiscal deficit. Like giving all entrepreneurs the opportunity to have small, necessary and easy loans to start their businesses"
Juan Diego Castro
* Unidad Social Cristiana
Partido Unidad Social Cristiana. PUSC has a Social-Christian ideology and liberal tendencies. It is one of the traditional parties of the country.
"I am committed to helping forge the Costa Rica of the future: a country of peace and security, industrious and innovative, with full respect for human rights and civic duties."
Rodolfo Piza Roquefort
Influential Factors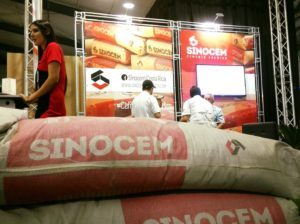 There are all sorts of variables that can influence the outcome of an election: weather, religion, ethnicity, history, anything really. In a nutshell, electors are fickle. A recent example of this fickleness is Donald Trump's  victory in the 2016 American election. What seemed to be a walk in the park for Mrs. Clinton turned out to be a complete reversal of the expected results.
Costa Ricans are no different. Cases such as "El Cementazo" cast a long shadow in the Ticos' electoral preferences. According to Explainer: Costa Rica's 2018 Elections this is a corruption scandal that:
"[has] involved at least six senior executives from the Bank of Costa Rica, [got] a Supreme Court judge (and his attorney) suspended, [put] several lawmakers from across party lines under internal investigation, and [had] the President himself denying he granted preferential deals."
The scandal has served as a harsh touchstone to assay the solidity and probity of all three branches of government. Some well-known figures of Costa Rica's entrepreneurial, political and financial world are supposed to have links to the case.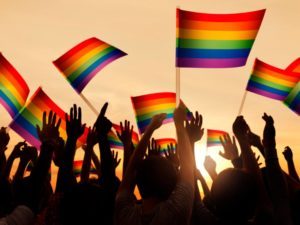 Another seemingly unrelated event with far-reaching political consequences has been the endorsement of same-sex marriage and transgender rights by the Inter-American Court of Human Rights (Corte Interamericana de Derechos Humanos). In a country as religious and conservative as Costa Rica, the groundbreaking decision was perceived by some sectors of the society as a threat to all they believe in.
As a side effect, the Jan, 9 ruling has given a boost to the presidential chances of Fabricio Alvarado. About a month ago, Alvarado, an evangelical legislator who has been very vocal against gay marriage, had 3% in the intention to vote.
In a matter of days, the one-digit candidate jumped to 17%, making him the favorite of Costa Rican voters in the final lap of the race for the presidency. At the same time, in view of such a spike in Alvarado's numbers, the other candidates have had to adopt a more conservative stand on the matter.
Demand for Changes
Even at this moment, is not easy to predict who the winners of these elections are going to be, but Costa Ricans sure know what they want from their electees. They want substantial solutions for some key issues. To name just a few:
* the modernization of state and its institutions.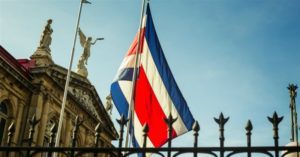 * More job openings both in the private and public sectors. There is an average of 217-220 thousand people who are unemployed.
* Improvements in public health services and to strengthen the Costa Rican Social Security Fund-CCSS, (popularly known as La Caja) in order to provide a better service.
* Crime is a big concern in the country. For instance, the murder rate hit a record in 2017. Costa Ricans want more effective measures against delinquency.
* Since the mid-1990s inequality has been increasing to unprecedented levels. One out of five Costa Ricans is suffering it. That is definitely a trend that has to be reversed.
* National concern is also focused on the cost of living and on the general state of the economy.
These challenges will have to be met thoroughly so the population's general well-being can live up to Costa Rica's worldwide reputation as the "happiest country on Earth".