This building is located 11 miles away from Irazú Volcano, in a place called Prusia. This place is characterized by fog and cold weather.
It owes its name to the surgeon that created this center, Dr. Carlos Duran Cartin. He was Costa Rica's president for a short period (1889-1980), during this time he founded this Sanatorium and Chapui Asylum, that was used for mentally ill people.
TIP: Get our latest content by joining our newsletter. Don't miss out on news that matter in Costa Rica. Click here.
Built in 1915 by Dr. Carlos Duran, the Sanatorium's location was deemed to be ideal for those suffering from consumption. Due to its location, it was the ideal place to shelter people that suffered tuberculosis. In fact the place had all the services as in a hospital, and it provided 300 beds. It operated as a hospital for tuberculosis patients for many years, as well as an asylum for the mentally ill. After 1963, the Sanatorium ceased to be operational, since tuberculosis was no longer an issue and the mentally ill could be treated in bigger, more humane hospitals. For awhile, the place operated as an orphanage, and then later it was turned into both a maximum and a minimum security prison.
The Duran Sanatorium shut down permanently in 1973 when it retained serious structural damage from an eruption of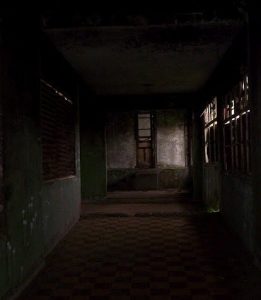 the nearby Irazu volcano. But did all of its residents truly leave?
Nowadays National UPA is in charge of keeping the place. They make some agriculture researches in the rear area of the building. The place also rents a property to develop seminars or meetings. It can hold 120 people. It has rooms, bathrooms, and other useful rooms.
Commonly seen apparitions in the Duran Sanatorium include a nun, who is said to have been a caretaker when the Sanatorium was a hospital for tuberculosis patients. A woman with white hair and a blue dress has also been seen walking the corridors and peering out of the windows.
Another frequently seen apparition is that of a little girl, said to be the daughter of Dr. Carlos Duran himself. She supposedly contracted tuberculosis while living at the Sanatorium and passed away. She is usually seen on the roof or the steps of this building, where she lived with the Doctor while he presided over the Sanatorium.
How to get there? 
11 miles before Irazu Volcano, take left route and straight to Prusia
Entrance: ¢800.
It is open from Monday to Sunday from 8 to 4
If you need more information call 2240- 3016