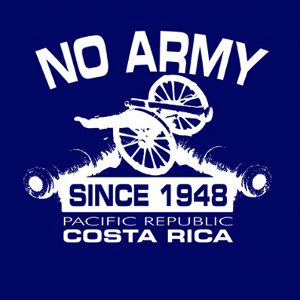 Costa Rica abolished its military in 1948 after a rugged civil war. It is difficult to even begin to describe how such a change affects a country, but seeing the country today offers a glimpse at how society could operate on a large scale without a military presence.
I studied abroad on a short-term program over Winter Break in Costa Rica, visiting very different places: city life in San Jose, a cloud forest in Monteverde and a Pacific beach in Manuel Antonio. From all of these areas, it is easy to see how life is different compared with ours in the United States.
TIP: Get our latest content by joining our newsletter. Don't miss out on news that matter in Costa Rica. Click here.
It is hard to ignore the positive effects of being part of a society without a military. On a social scale, there's no talk in the city about what their military leaders are up to, what conflict they'll be meddling in next, or a need for anyone to protest for withdrawal from any country. With these avenues absent, there's more room for tackling other issues such as environmentalism, education and other social issues.
Awareness is compatible with action. I clearly saw a society in Costa Rica that cared deeply about those issues that affect them on a large scale. Recycling was encouraged everywhere. Visitors to our hotel in Arenal were invited to plant a tree, which was something we all did as a group activity. Seeing the diverse wildlife in the cloud forest was inspirational, while hearing our tour guide speak about climate change in the same moment was depressing.
It seems impossible for a similar chain of events like this to happen in the United States. Though no one can predict the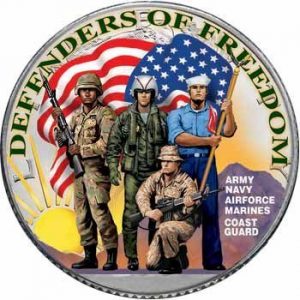 future, it's hard to see one without the military, an entity which has guaranteed our citizens' freedom for over 200 years and counting. It is also difficult to imagine our lives without our constant political elections focused on the issue of wars and military interventions. It would be nice to see one less very huge issue on the news airwaves, even though 24/7 news channels would likely fill this time up with more celebrity gossip or Nancy Grace and Glenn Beck sound-alikes instead of more implicative matters.
Imagining what life would be like is daunting. While some GOP Presidential candidates wish to abolish the Department of Education, surely such a possibility would be nonexistent in a military-less society. With less attention focused on the military, citizens and politicians alike would focus more attention on issues like education. The United States covers a vast territory, one with a diverse collection of populations and environments. The possibilities of what could be accomplished if the amount of time we spend daily debating on our military ventures simply did not exist are vast.
What would we concern more of our time with if we didn't have a military? Perhaps thinking of this possibility would help us spend our time and thoughts more wisely today.
— Brett Salsbury is a senior in English and Art History from Chapman.