The organic waste produced by passengers at the Daniel Oduber airport in Guanacaste will serve as fertilizer for the gardens of families in the San Rafael neighborhood of Liberia. This was achieved thanks to a cooperation agreement between the air terminal and the local branch of the University of Costa Rica (UCR).
Through this alliance, donations will be made monthly and the material will be used to fertilize the orchards in the University Communal Work project. There the families will plant lettuce, chives, and coriander, among others.
The development of organic composting at the Daniel Oduber airport began in 2017. Since its implementation, 31,905.40 kilograms of waste from the terminal restaurants have been used.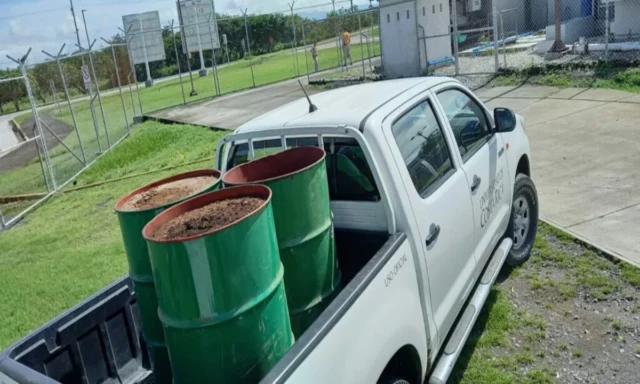 The first donation
The airport made a first delivery of 300 kilograms of organic compost, which was produced in the terminal's Environmental Logistics Center. The first stage of this pilot plan for orchards includes 5 families. The goal is to expand to more homes.
It should be noted that around 120 families live in the San Rafael neighborhood alone. "Our commitment,both to the environment and Guanacaste, go hand in hand. We encourage our passengers to positively impact the community that welcomes them during their visit. We are proud to promote tangible circular economy actions in the region", said César Jaramillo, general manager of Guanacaste Airport.
This alliance comes at a time when the Daniel Oduber airport in Liberia exceeds, for the third consecutive month, the visitation levels prior to the pandemic.