Costa Rica is one of the Latin American countries that offer visitors and residents the greatest environmental diversity and impressive landscapes. These characteristics have positioned it as one of the favorite destinations for tourists from all over the world.
Moreover, this country has a plus that attracts the attention of millions of travelers and that not all countries can offer: Volcanoes. And the Turrialba volcano is one of them.
TIP: Get our latest content by joining our newsletter. Don't miss out on news that matter in Costa Rica. Click here.
This protected area was declared a National Park on July 30th, 1955 and compromising 1,256 hectares. It also has a perimeter of 2 kilometers in diameter around the active crater.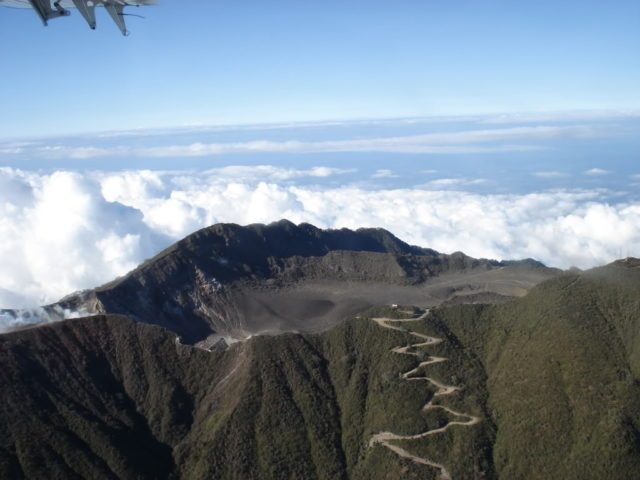 Geologically speaking, it forms a single system with the Irazú volcano, for which they have earned the name of the "twin volcanoes". It has an average temperature of 16°C and rainfall of 3,000-4,000 cubic millimeters. Its maximum elevation is 3,340 meters above sea level, which makes it the 2nd highest volcano in Costa Rica, surpassed only by the Irazú Volcano (3,432 meters).
Morphologically, Turrialba is an oval-shaped volcano whose formation is due to explosive lava events. It has 3 well-defined and aligned craters. One central, which has a lagoon; the east crater, on which visitors can walk and appreciate a small lagoon that evaporates easily; and finally, the western crater, which is active and whose access is prohibited.
How to get there
The Volcano is located in the Turrialba canton, province of Cartago. It is 24 kilometers northwest of the city of Turrialba, and 60 kilometers away from San José city.
Touring the Turrialba volcano
Upon accessing the volcano, those interested will be able to observe the entire Central Volcanic Range: Irazú and Poás volcanoes, the Braulio Carrillo National Park, the Caribbean plains, and the Atlantic coast.
This journey can take about 2 and a half hours. It should be noted that the drive is arduous due to the poor condition of the road, so it is advisable to use rustic vehicles or 4-wheel-drive to climb to the top.
Once there, from the top of the Turrialba volcano, visitors can enjoy the most impressive panoramic view. No doubt that it is an experience worth living and exploring as an adventurous traveler.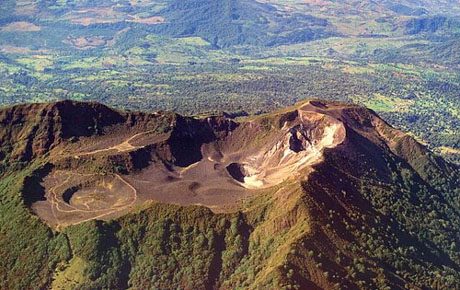 On the slopes of this national park, several rivers are born. Among them, the famous Turrialba River, the Parismina River, and Toro Amarillo River, as well as a large number of beautiful streams.
There have been identified 900 species of birds and 20 species of mammals. During the tour, you can see hummingbirds, red-tail hawks, woodpeckers, coyotes, squirrels, rabbits, porcupines, opossums, 2-fingered and 3-fingered sloths, among others.
Likewise, nature lovers can find different species of plants, such as oak, deer horn, bromeliads, sweet cedar, orange blossom, dead chile, myrtle, and lichens.
On the southern slope of the volcano, you can also find the Guayabo National Monument, the country's main pre-Columbian indigenous settlement. Additionally, in the area, there are some hostels with tourist accommodations.
Turrialba volcano's activity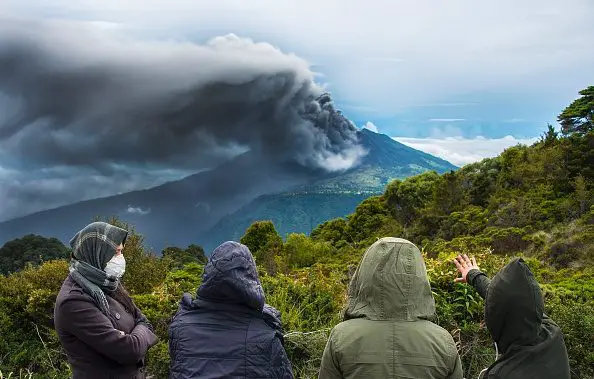 As it is well-known, the Turrialba Volcano is one of the most active in Costa Rica. Its last eruptive cycle began in October 2014. It was on September 22nd, 2016 when the most powerful eruption in the last 20 years was registered, causing its temporary closure to tourists, for safety reasons.