When we talk about tropical wonders, we cannot fail to mention Costa Rica, both for its incredible tourist attractions and for its beautiful animal species. This Central American country is one of those with the greatest relative biodiversity, with almost 5% of the world's total. Therefore, it is an ideal place for all those people who love to contemplate such animal species.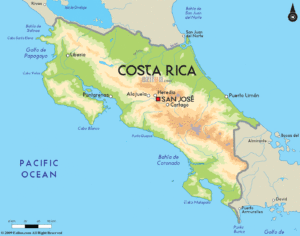 As we pointed out before, in Costa Rica, there are numerous species of animals. Among them, the beautiful hummingbirds make up a part of the wonderful nature that every day dazzles Costa Ricans and tourists. In this sense, this tropical country can be called as the paradise of the Hummingbirds, because more than 50 species have been observed within this territory.
It should be noted that these beautiful and small animals are not observed much in the fields since much of their land does not contain such exquisite plants in flowers with nectar (one of their main foods). In this aspect, hummingbirds are very similar to bees. Among the flowers that hummingbirds prefer are the exotic Heliconias. These flowers are attractive for their characteristic bright colors because these tiny birds do not have a good smell sense.
Hummingbirds Are a Natural Spectacle
Hummingbirds have the fascinating, and almost immediate, way to appear and disappear before the astonished gaze of the people who watch them. According to mythological studies, hummingbirds are a good part of legends for various civilizations, such as that of the Mayans. In their point of view, the sun disguises itself as a hummingbird to seduce the moon. It also reviews the legend of an Aztec god, which was linked to these incredible birds; as its main characteristic, this one had a hat that consisted the head of a hummingbird.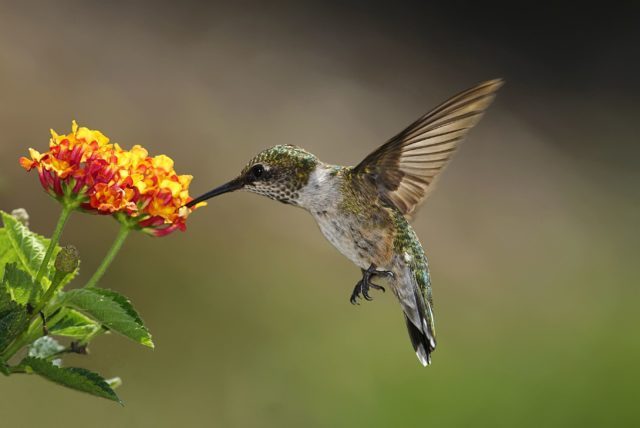 Some Characteristics of Hummingbirds 
Hummingbirds are unequaled among the various bird species. To be able to observe them is, in essence, a privilege. They are the smallest birds in the world and, depending on the species, move their wings approximately 60 to 80 times per second, and visit more than 2,000 flowers per day. It is worth mentioning that its colorful and distinctive plumage is caused by a refractive effect of light and not precisely by pigments in said feathers.
Why is Costa Rica the "Land of the Hummingbirds"?
Costa Rica has a special hummingbird garden called "La Paz Waterfall Gardens". This place contains 26 out of the 52 species that inhabit the territory of the Central American country. This magnificent place is located in the Monteverde Cloud Forest. If you have not visited it yet, we recommend you to do it. It is immense and transmits great tranquility because of the harmonious nature that is reflected in it.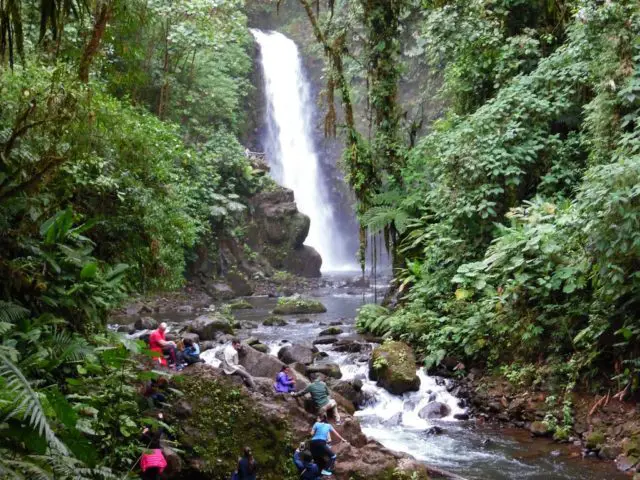 Inside La Paz Waterfall Gardens, you can enjoy a delicious coffee and meetings with friends and family. All the good vibes begin to be felt before reaching the garden, by the melodious sound of the hummingbirds, the trees, the flowers and their bright colors. You will also have the opportunity to feed them from the palm of your hand, or through a manual feeder designed in the shape of a flower.
One of the best things you can do is to photograph each space, although sometimes it is a bit difficult, due to the speed with which the hummingbirds move. In sum, Waterfall Gardens is a magical place, as is the whole of Costa Rica.
Some of the Main Species of Hummingbirds in Costa Rica
Among them, we can mention Magenta hummingbird, Magnifico hummingbird, Pardo hummingbird, Rabirrufa hummingbird, and Patirojo hummingbird.
Finally, we can say that Costa Rica surprises both locals and foreigners since this country has conditions to be considered a true haven of nature and an oasis of tranquility. In many ways, Costa Rica has truly considered a "paradise" for hummingbirds.