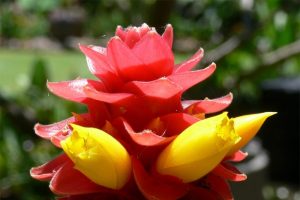 Costa Rica News – Costa Rica seeks to expand its export market for plants, flowers and foliage and has set their sights on Poland. Next week Costa Rica will send its first trade mission to Poland.
The Foreign Trade Promoter (Procomer) indicated that for more than a year there have been studies on the Polish market to identify business opportunities for Costa Rica.
TIP: Get our latest content by joining our newsletter. Don't miss out on news that matter in Costa Rica. Click here.
Now a group of companies from plants, flowers and foliage and fresh produce, will travel to this country to seek partners.
The Trade Promotion manager Procomer Alvaro Stone said in a statement that "with this first approach to Poland is looking to enter the market more aggressively and constantly to position the image of Costa Rica as a supplier."
According to studies conducted by the Costa Rican authorities, the Polish market has a population of 38 million inhabitants, the sixth most populous country in the 27 that make up the European Union, and an economy that has seen attractive economic growth recently.
The results of the study indicate that 200 Costa Rican products have with export potential to Poland, especially plants, flowers, foliage and fresh produce.
In addition, Costa Rica is participating this week in the most important trade fair in this sector, the IPM Essen in Germany, where it will showcase its products to about 60,000 buyers from 90 countries.
According to Stone, these events are particularly beneficial for the "internationalization of small and medium enterprises", while giving them "the opportunity to learn and train in new market trends, learn about advances, innovations and updated to be more competitive."
In 2010, Costa Rica exported more than $ 140 million in flowers and foliage, especially the United States and Europe.
The Costa Rica News (TCRN)
San Jose Costa Rica