Through presentations and interviews, a new project has been announced for Costa Rica. It has to do with the Aerial Monorail; a solution to the traffic chaos that is generated during the peak hours.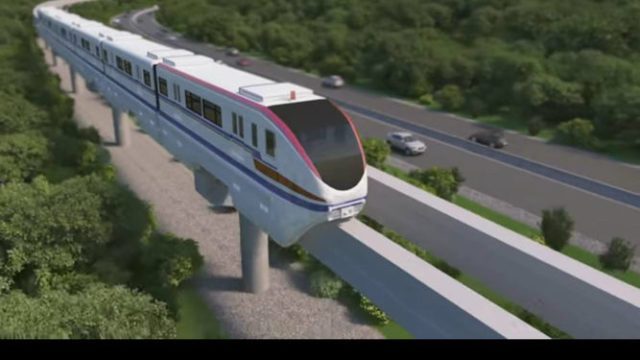 This project has been promoted by Amelia Rueda and Aleyda Bonilla, both representatives of Monorrieles de Costa Rica S.A., in addition to the Strategic Planning Commission of the Federated College of Engineers and Architects.
The Aerial Monorail, according to a group of engineers, is planned to be built on the 39 kilometers of the Circunvalación road that borders the Metropolitan area of the capital of Costa Rica, San José.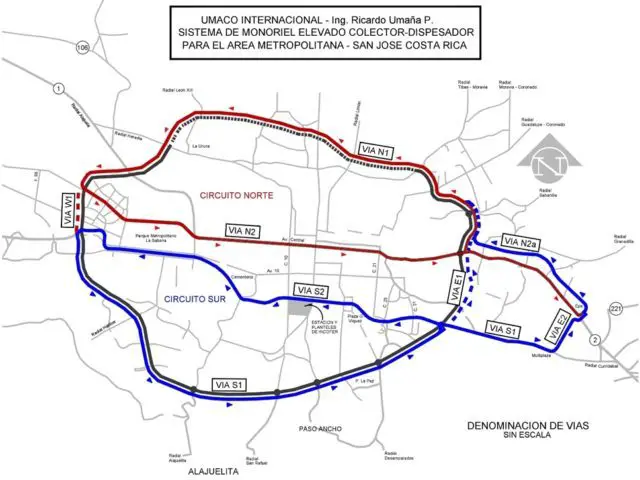 This is a project that is definitely innovative for Costa Rica because the group of experts focused on the idea of mobilizing one and a half million people daily with a totally accessible ticket cost.
The construction of this initiative would take approximately one year and its cost would be 800 million dollars; It is an investment that is worthwhile, according to one of the representatives of the Monorrieles Aéreos de Costa Rica project, Aleyda Bonilla.
It should be noted that this project of an elevated monorail would take 30 minutes to complete a circuit constructed over the Circunvalación road, and the units would be powered by means of rechargeable batteries. The engineers of this project intend to connect the monorail stations with pre-existing bus stops.
Experts also emphasize that the project is technically viable and financially sustainable to build. In the way it is planned, reducing environmental and sonic pollution, it would be a self-sufficient system in terms of energy consumption, and have an average speed of 80 kilometers per hour. It is a totally environmentally friendly project.
Professionals in charge of making this initiative possible hope to have a meeting with the First Lady of the Republic, Claudia Dobles, who is in charge of the issue of urban mobility. The purpose of that meeting will be to talk about the viability of this aerial monorail project and the great impact for the country in moving forward in the technological era and putting priorities always towards environmental awareness and protection.