Triglycerides are made up of fatty acids that fulfill important functions and participate in numerous metabolic pathways, in signaling cascades, they are part of the cell membrane and act as intermediaries in various biochemical processes essential for life. In fact, due to their lipid nature, they are the main energy reserves of the human body. Stored as fat deposits in specialized cells called adipocytes.
When fat stored begin to reach high levels, the concentration of triglycerides in the blood also increases. Which causes these to accumulate on the walls that line the interior of the veins and arteries. And, if not addressed, this situation could cause conditions such as atherosclerosis that compromises blood flow or can cause acute myocardial infarctions.
For this reason, it is very important to maintain triglyceride levels in the range considered normal, which is usually less than 150 milligrams per deciliter (mg/dl). After this value, they are considered a high range and the risk of suffering from cardiovascular diseases increases.
Although the increase in triglycerides in the blood usually does not cause symptoms, when it comes to complicated situations, small yellowish or white balls may appear on the skin of the eyelids, in the abdominal region and white spots on the retina, which correspond to deposits of fat.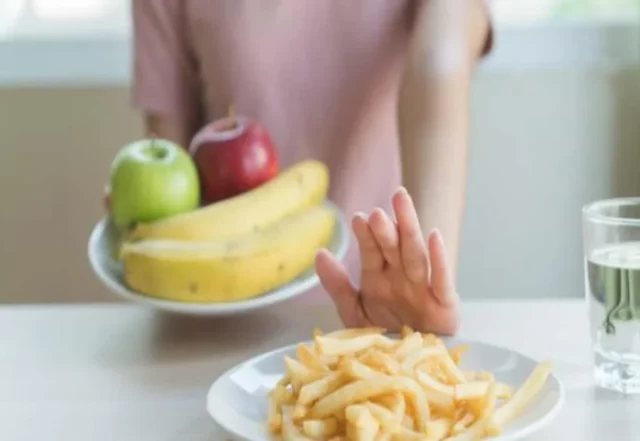 According to the Mayo Clinic, the best way to reduce the level of metabolites is to follow these indications:
Avoid consumption of refined carbohydrates.
Foods made with white flour or fructose can increase triglycerides, since an excess of these can stimulate lipogenesis.
Choose healthier fats in the diet.
The consumption of natural fats present in olive and rapeseed oil are beneficial to health. Eating fish rich in omega-3 fatty acids, such as mackerel or salmon. Avoid consumption of trans fats and foods with oils or hydrogenated fats.
It is recommended to perform at least 30 minutes of physical activity daily. Aerobic conditioning stimulates the oxidation of fatty acids, which reduces the fat mass stored in the human body and, therefore, also lowers triglycerides.
Limit alcohol consumption.
Alcohol is high in calories and sugar, and has a particularly strong effect on triglycerides. If you have severe hypertriglyceridemia, avoid drinking alcohol.