In recent years, Caracas has gone from being a depressed city to a capital full of creative new restaurants, luxury shops and Ferrari car dealership. On the main roads you can see trucks from the year that still retain their new smell, while the parking lots run out of stalls on the outskirts of nightclubs and casinos. This is how the nights are now drawn in eastern Caracas.
In the other half, or what is known as the west of the capital, which includes the popular areas and shantytowns, the picture is not at all similar. With little police surveillance, people prefer to get home early to avoid falling victim to crime.
Taxi drivers avoid visiting these areas after 7 pm and nightlife is scarce. Only one or another junk food street stall is open until dawn and in the early hours it is the popular markets that sell food that take to the streets.
After four years of hyperinflation and a sustained drop in gross domestic product (GDP) estimated at 80 percent, oil production that has failed to rise above one million barrels per day, and poverty above 50 percent, luxury Venezuela stands out in amid disbelief and amid inflation that closed at 20.2 percent in February.
And it is that the feeling of economic recovery achieved in mid-2022, the relief of oil sanctions by the United States and the increasingly accentuated de facto dollarization begin to deflate the bubble in Venezuela.
Almost a year ago, the country left the hyperinflationary cycle behind and the Economic Commission for Latin America and the Caribbean (Cepal) forecast growth for the country of 12 percent in 2022 and 5 percent for this year.
Prices, however, are rising again and the exchange rate is unable to contain itself. One dollar is equivalent to 24 bolivars, according to the official price of the Central Bank of Venezuela, although in the parallel market it is quoted at 25 bolivars. Thus, the minimum wage in the country is equivalent to 5.4 dollars a month or 130 bolivars.
In the midst of this panorama, the "Venezuela VIP" or "Venezuela Premium" made its way. With these anglicisms, the sectors or groups that attend restaurants, locals, hotels and high-end stores have begun to be called, leaving behind the boom of the so-called bodegones –establishments with imported food-. Now, everyone dreams of being part of the "cool" people who enjoy themselves in "rich areas" like Las Mercedes, Altamira or El Hatillo.
And it is that a main dish in a medium-class restaurant is around 20 dollars, that is, a citizen with a minimum salary should save four months without touching his salary just to pay for this meal, not including transportation, gasoline or tips.
The 'new wealth'
"I am not part of premium Venezuela and from my point of view, there is no such thing. As a young person, I only have to have different sources of employment, to be able to meet my needs," says Betsabé Pérez, a young woman who was leaving a new luxury store in the heart of Las Mercedes.
Pérez was only visiting the Avanti store to see how true the comments are about prices and brands, where a designer jacket can be had for about $500 and a washer dryer for $2,600.
Like her, there are those who wonder where the money for that percentage of the "VIP" population comes from and who makes up that group today. It is about money from remittances and import businesses, and from businessmen and those close to the government.
To which we must add that the legal and illegal economy was mixed in the country. Others insist that if there are businesses like these – luxury stores and Ferrari dealerships – it is because there is market demand. "International brands are getting closer to the country": they estimate that 40 restaurants opened in Caracas alone in the first quarter of this year.
Since 2010, large companies and brands have left Venezuela and there are a total of about 20: Louis Vuitton, Mattel and Kimberly-Clark are part of the conglomerate. But now they are back on display to the public at Avanti, Armani, Dolce and Gabbana or Gucci and are once again well received.
A former employee of a store opened at the end of last year who preferred to remain anonymous told that a day they could sell between 40,000 and 60,000 dollars worth of products in their section.
And although there are Venezuelans among the buyers, "I saw Arabs, some Jews, Chinese, Japanese and Koreans who bought too much, but in bolivars in cash. Some other American or Russian. The last time there was a considerable number of foreigners was during the Caribbean Baseball Series".
Luxury cars
In the case of luxury cars, there are few cars of this type that circulate in Caracas. A Ferrari sports car needs 98 octane fuel and in the country currently gasoline is between 80 and 83, added to the fact that many of the streets are deteriorated.
Those who buy these luxury cars, for the most part, are associated with the same owners of the dealerships, or are part of the corruption networks that operate in the country.
Among the arrests carried out in recent days, for example, that of HeribertoPerdomo, a partner of the HP construction company – in charge of new luxury buildings in Caracas – who has been accused of being an owner or shareholder of the Ferrari store, stands out. although the latter denies it.
Greater segmentation
Gabriel Flores, a political scientist specializing in management indicators, considers that all this has served to accommodate certain economic sectors and see some development. Flores also believes that the idea of ​​economic improvements "generated those who had more possibilities, to improve their capacity."
However, according to the latest study of the Living Conditions Survey of the Andrés Bello Catholic University (Encovi), only 10 percent of the population has an average income of about 500 dollars a month. The rest of the households survive on the minimum wage, with several jobs and adding the bonuses granted by the State
For this reason, VerónicaChópite Abraham, sociologist and director of the Venezuelan Youth Observatory, believes that what is happening with the Venezuela VIP "is that now there is a more cruel phenomenon and that is that in Venezuela we have more segmentation and inequality marked by deep poverty."
Chópite points out that although the country has a history of inequality, now the effects are more notable, "with bubble cities where people can breathe certain benefits that are not their own and that today are exploited."
The perception of comfort and quality of life has also been distorted, according to the researcher. For the favored class, going to a restaurant where they are suspended from a crane 50 meters above the ground and the cheapest ticket costs $50 is "a good life," but "when you ask them if they have health insurance, they don't", highlights Chópite.The crisis, says the expert, affects both but with different manifestations: "I don't have enough to fill the fridge" or "I don't have enough to travel abroad."
Despite this, the government has been in charge of selling the image of a thriving country abroad. The recent Caribbean Baseball Series, for example, left the construction of two impressive stadiums, with tickets starting at $10. The return of concerts with international artists has also fertilized the ground. One of the most recent reggaeton shows sold its tickets for 40 dollars in the capital.
The president of Venezuela, Nicolás Maduro, has also been happy and assures that "the patient recovers, stops, walks and runs", referring to the country. And certainly for 2022, the data was revealing. According to Encovi, for the first time in 7 years poverty was reduced. But the levels are still alarming. The survey placed multidimensional poverty at more than 50 percent and extreme poverty at 56.3 percent.
False image
But there are those who believe that the government developed a strategy to sell stability but that it has not succeeded."A strategy based on concerts, sports activities such as the Caribbean series and selling the perception that tourism is developing is not enough," Luis Aguilar, director of the polling firm and research firm Polianalitica, told.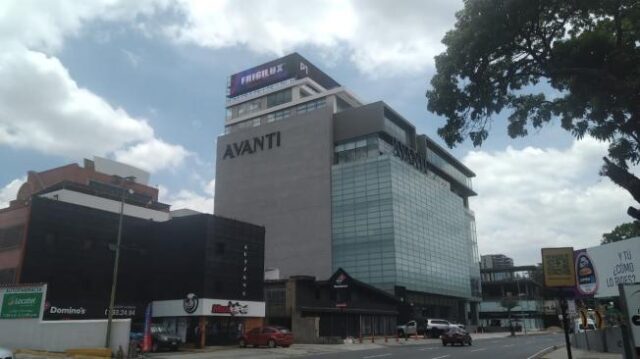 For this reason, for those who have been left behind, like the majority of the population, there is no premium country that is worth it. "I don't earn minimum wage, my income is 350 dollars a month, and even then I can't fully support my home," LucíaCrespo, a 27-year-old administrator who lives with her parents, says.
Crespo insists that in addition to food, services have also increased their rates. In the building where she lives, in the center of the city, a few months ago the electricity service had a cost of 90 bolivars that was divided among all the inhabitants. Last month the receipt came in more than 700 bolivars. "When you add up all the expenses for the month, you are left without a single bolivar."
Those who do consider themselves part of premium Venezuela, on the contrary, insist that "it is not a crime to taste Caracas life."Two young people who were looking at the French menu of a new restaurant that opened its doors in El Hatillo, about five minutes from the capital, said that feeling part of luxury is already something "normal" for them and, above all, that it was time to spend.