Dog parks are an increasingly popular amenity around the world, the most successful and developed cities offers their citizens  this kind of  large open spaces fenced in and safe for owners to let their dog run around in while off-leash, this kind of places are becoming in a global tendency and  even  has affected the real estate market, as many dog owners prefer living in areas close to these parks.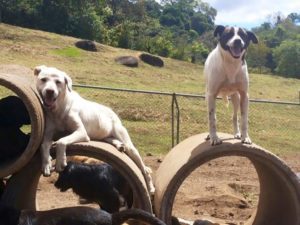 But, why are dog parks so important?
Dog parks give owners the opportunity to observe playful dogs and improve their knowledge about them. These parks provide a space for dogs to get off-leash exercise and socialize with other dogs and people.  They are also a great place for social meetings and exchange of information about educational problems, nutrition, and many other issues. A dog t in an off-leash park is outwardly chased and satisfied, this kind of experience also helps your pet behavior because is important to make dogs know other animals to decrease their possible aggressiveness or defense instincts.
For many years, Costa Rican citizens have been concerned with the creation and adaptation of recreational spaces for their dog. Different initiatives from the population, government, and private entities have led to the construction of several dog parks in the country. The province of San José leads the way in this matter, as the two largest and recently constructed dog parks are located in the capital city of San José. However, it is definitely Curridabat, with its seven areas specially designed for canines, the canton that takes the prize in terms of the largest number of dog parks in Costa Rica.
And why the Costa Ricans were interested in the creation of these spaces? The main reason is that approximately 75% of Costa Rican homes have dogs. With so many canine pets it was natural that the neighbors were getting to know each other between walks and other activities of responsible owners, and take the communal initiative of looking for the construction of a safer and more entertaining space for the walks of their puppies.
Dog parks that might be next to you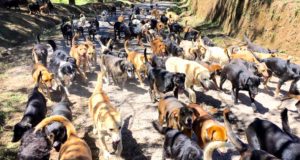 San Jose
In the city of San Jose, there are two of the largest dog parks in Costa Rica. One is located in Bella Vista Park, in Pavas near the American Embassy; the other is in the Costa Rican Nationality Park a few blocks from the General Comptroller's Office of the Republic. These parks in the capital provide recreational spaces for the whole family offering space to run off-leash and also have green areas and recreation for all family members, not just the furry four-legged.
Cartago
On January of this year, the municipality of Cartago and the Paseo Metropolis shopping mall Paseo Metropolis opened together with the Paseo Metropoli dog park, the first off-leash park in the region, open to the public free of charge in the esplanade of the shopping center. In these facility the dogs can entertain themselves and play between tunnels and ramps, running with obstacles and other different challenges for their physical condition. Also, the kids can play next to de Dog Park because it has a children's area.
Curridabat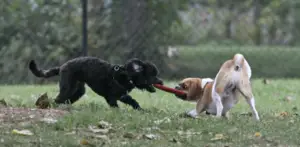 As an example of the love for dogs in the canton of Curridabat, there are more than seven parks for dogs, among those who stand out like Frese's parks, Lomas del Sol, Amistad in Hacienda Vieja, Lomas de Ayarco Sur, Lomas de Ayarco Norte, Abedules and the José María Zeledón Park.  these achievements are part of the effort of the residents of Curr
idabat to create safe and entertaining areas, to enjoy with their pets and families.
Tips that can help you the first time you go to a Dog Park
Don't be nervous, your pet feels your emotions and you can transmit it to them.
Although it's a safe place, don't neglect your dog, avoid uncomfortable situations.
Remember to collect your dog's excrement. Other owners may call your attention if you don't.
If your dog is restless and that can make him aggressive, try using a muzzle in the first few minutes while your dog gets used to the company of other pets. If you do not have a muzzle for your dog, you can buy one easily from websites like PetCareRx.
Remember, it's about your dog relaxing and interacting with others of his kind, do not scold him for any nonsense.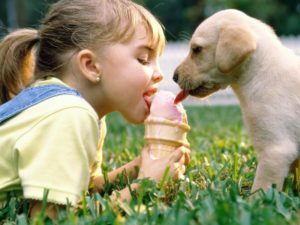 Enjoy these wonderful parks and share this experience. Remember that Dog Parks encourage people to exercise, spend time in the outdoors while enjoying a great adventure with your beloved dog.