Are you thinking of bringing your dearest pet into Costa Rica?
First of all, there will be no quarantine imposed on your pet when entering Costa Rica as long as the following requirements are met. Unless otherwise stated, the regulations below apply to domestic dogs and cats only.
Entering Costa Rica by Airway. Pets should enter the Costa Rica via Juan Santamaria Airport (SJO) in Alajuela, located within the Central Valley region, North of San Jose or Daniel Oduber Airport (LIR) in Liberia. The notice should be given to veterinary officials so they will be available to inspect your pet upon landing.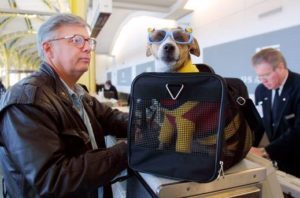 All domestic dogs and cats must be free of evidence of disease communicable to humans when examined at the entry airport. If your dog or cat is not in apparent good health, further examination by a licensed veterinarian may be required at your expense.
Banned Breeds. In this regard, Costa Rica does not publish a list of banned breeds.
Puppies and Kittens. Puppies and kittens under 3 months old may enter Costa Rica with a health certificate endorsed by the governmental authority responsible for the import and export of animals.
Exotic Pets. Pets other than dogs and cats such as rabbits, guinea pigs, etc. entering Costa Rica will need an import permit. Birds will also require quarantine in an approved facility and tests will be performed which must prove negative for Avian influenza and Newcastle diseases among others. Birds cannot be exported from the country.
Exotic pets will not be permitted entry. Pet owners are strongly advised to seek further information from the relevant authority of their country and/or that of the country of destination.
Exporting Pets from Costa Rica. If your pet resides in Costa Rica and you want to take it out of the country, then you will need a Certificate of Good Health from your veterinarian in Costa Rica and an export authorization issued by the Costa Rican Ministry of Agriculture. The authorization will be good for 30 days and there is a fee involved. It will take several working days to process it.
Vaccinations. Your pet must be vaccinated for rabies more than 30 days prior to entering the country. Costa Rica does recognize the 3-year rabies vaccine. Dogs and cats must enter the country at least 30 days prior to the expiration of the rabies vaccine.
Dogs must also be vaccinated against distemper, hepatitis, leptospirosis, and parvovirus.  Cats must be vaccinated against feline viral rhinotracheitis, panleukopenia, and feline leukemia.
CITES. If your pet is not a dog, cat, or ferret, and especially if it is a turtle or parrot, you should verify that it is not protected under the Convention on International Trade in Endangered Species of Wild Fauna and Flora (CITES).  You will need to apply for additional permits if this is the case. Over 180 countries participate and enforce CITES regulations.
If your pet is visiting Costa Rica and leaves during the period of validity of the Certificate of Health created in the United States of America (USA) or your country and the rabies vaccine has not expired, then no additional paperwork will be required.
Certificate of Health. Within 14 days of entry, a licensed veterinarian must complete the Veterinary Certificate for Costa Rica. An alternate copy translated into Spanish is also required. The certificate must be endorsed by your State USDA office if your pet is traveling from the USA or by the local CFIA office if your pet is traveling from Canada. Up to five personal pets can be imported to Costa Rica without an import permit.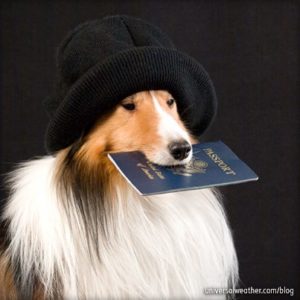 If you are entering Costa Rica from the USA, a USDA Certificate of Health is also required and must be endorsed by the USDA. Please note that all requirements must be met or your pet will be returned to the original destination or euthanized.
Blood Titer Test. A blood titer test is not required to enter Costa Rica from any country.
Ticks and Tapeworm Treatment. Before your dog or cat can enter Costa Rica, it must be treated against internal and external parasites within 15 days of entering the country.
Pet Microchip. Costa Rica does not require that your pet is identified with a pet microchip, but it is recommended that you microchip your pet and register your contact information prior to traveling as a means of identification should your pet be lost or separated from you. If your pet does not have a registered micro chip, make sure your pets are wearing tags that identify them and have contact information for the owner.
Finally, we hope the above tips will help you to take the best choice regarding your dearest pet. Cheers!