CINDE, in collaboration with the technology company IBM, launched some free technology training courses, from the Future Up platform and with contents from the IBM SkillsBuild learning program. The objective is for people over 18 years old to develop the skills required to access job opportunities in technological areas. Those who train with this virtual process will earn IBM credentials at no cost.
IBM SkillsBuild is a free program that helps people develop the employability skills and technical knowledge required to start a career in technology. While, Future Up is a technological platform that suggests learning routes that equip people with the skills and abilities that are in greatest demand in the labor market. "We are very proud to work with CINDE to help make digital skills more accessible in Costa Rica", said Flávia Freitas, IBM Director of Corporate Social Responsibility for Latin America. "A recent global survey by IBM revealed that 40% of students do not know where or how to start their training in STEM areas. Precisely in view of this challenge, we are proud to contribute with IBM SkillsBuild associated with Future Up, an innovative tool that suggests personalized training routes to people and that are in line with what the market needs".
In Costa Rica, 2 training routes will be opened. The first is a digital credentials program with the goal of reaching at least 4,800 people interested in obtaining certificates in 3 areas: Agile Explorer, Cybersecurity Fundamentals and Emerging Technologies. This educational process will be available in Spanish in order to help people strengthen their resume and expand employability options, accrediting the knowledge of the participants in new technologies.
The second route is a short-term intensive program (Bootcamp) on Cybersecurity with 200 places for students and people with experience in the area of information technology, with an intermediate level in English. This educational process lasts 5 months and is taught bilingually: Spanish-English, and includes mentoring with experts from the Cybersec Cluster, as well as IBM collaborators.
At the end of this intensive course, you can choose to take the test for the international certificate COMPTIA SECURITY+ (SY0-601), opening the possibility of competing for job opportunities available in multinational companies that are part of the Costa Rica cyber-security cluster. "From Cybersec Cluster we work collaboratively and articulated to develop the cybersecurity workforce for Costa Rica and the region. We are happy to contribute to this initiative together with our founding members of IBM and CINDE to expand the technical capacities of professional women and men in the country", said Carolina Taborda Cluster, Manager of Cybersec Cluster.
For her part, Vanessa Gibson, Director of Investment Climate at CINDE, explained: "According to a survey carried out by CINDE in 2022, it is estimated that the total number of talent opportunities in multinationals is around more than 26,000 people. This potential to generate more and more employment in the country is what motivates us to create platforms like Future Up and establish alliances with programs like IBM SkillsBuild. In this way, Costa Ricans can access high-level training options to strengthen their STEM profile, which is required in many industries". "Taking advantage of the digital credentials path or the IBM SkillsBuild Cybersecurity intensive program is the first step. People can check back in Future Up to discover complementary courses and progressively move towards more and more personalized training plans", added Gibson.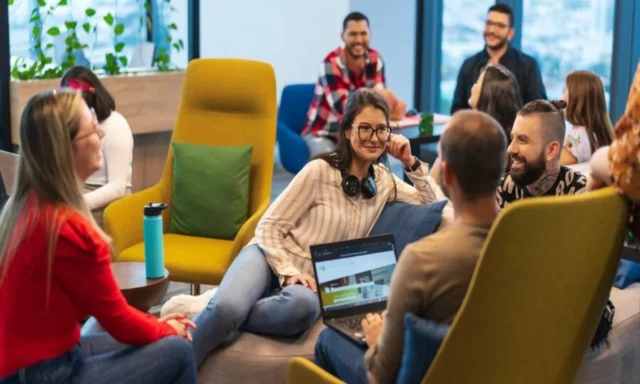 The collaboration between IBM and CINDE is part of the multinational's commitment to train 30 million people globally by 2030. An IBM study conducted by Morning Consult revealed that, in general, there are misconceptions about technology skills and careers, and highlighted accessible education pathways for students and job seekers to have a future in technology.
Those wishing to participate in these training routes can find the details and requirements online. The first call for the digital credentials route will be available until April 9th and the lessons will begin on May 2nd. For its part, the deadline to apply to the Cyber-security program will be May 7th and the start of classes will be June 12th. All interested persons must register on the futureup.com platform in order to be part of these training processes.