On March 3rd, the National Symphony Orchestra of Costa Rica (OSNCR) will inaugurate the Official Season 2023, at the National Theater, a stage where ten double concerts will be presented throughout the year, with the participation of 16 invited soloists from different countries, such as the United States, Russia, Taiwan, Israel, Germany, among others.
Presentations will include works such as "Romeo and Juliet" by Sergei Prokofiev, "Symphony No. 5" by P. I. Tchaikovsky, "Symphonic Dances" by Sergei Rachmaninoff, among others.
A significant number of Costa Rican artists
In addition, this season will include the participation of a significant number of Costa Rican artists, such as directors Giancarlo Guerrero, Eddie Mora and Walter Morales, directors.
They are joined by a list of international musicians such as the American trombonist Joseph Alessi, principal of the New York Philharmonic; Russian-Greek marimba player Theodor Milkov; Israeli cellist Michal Korman; the pianist, Claire Huangci and the Taiwanese conductor, Mei-Ann Chen.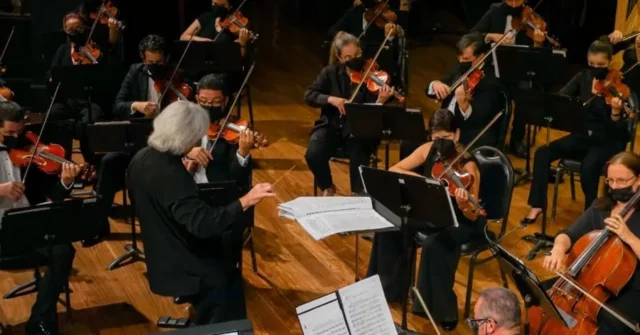 A very exciting official season
"We are very excited to start a new official season with the National Symphony Orchestra, which will also mark my tenth year as principal conductor. We have prepared a very special season, which includes three great pieces by Sergéi Rachmaninoff on the 150th anniversary of his birth, two well-known works for choir and orchestra such as Verdi's 'Requiem' and 'Carmina Burana', as well as a composers, one of the main novelties of the year. We will also have the return of talented soloists such as Benjamin Pasternack, Clair Huangci and other great conductors such as Giancarlo Guerrero and Eddie Mora", commented Carl St. Clair, director of the OSN.
Concert tickets have a value between ₡7,200 and ₡24,000, depending on the location, and a 40% discount will be applied to golden citizens and students. In the next few days the date of the sale of tickets and subscriptions for these presentations will be announced.