The Costa Rican Fire Department attended more than 5,762 incidents related to snakes in 2022, cut to November. While 2021 closed with 6,123 incidents.According to the ClodomiroPicado Institute, in Costa Rica there are 600 envenomings to humans per year.For this reason, the authorities consider it important that the population take preventive measures to avoid emergencies.
"Incidents with snakes occur throughout the country, in the metropolitan area we commonly see snakes that are not poisonous.But there are areas where there is a recurrence of different types of snakes, including poisonous ones, which represent a risk," explained Josué Araya, from the fire department.
Some of the areas that present a higher recidivism due to encounters with poisonous snakes are:
Guanacaste
Atenas
South Zone
Limon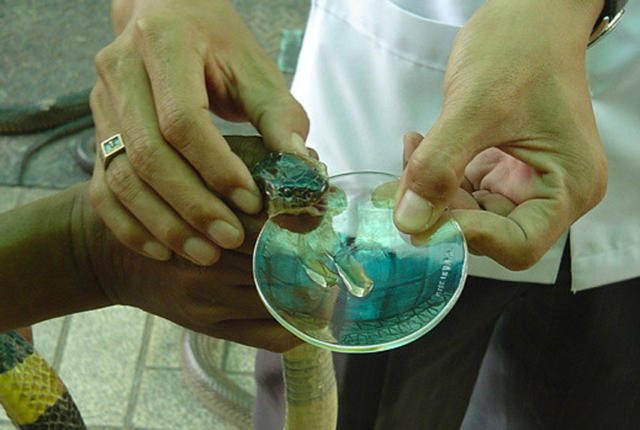 What should you do in case of a bite?
According to first aid recommendations from experts, there are things you can do and others that can be harmful:
Calm the person down and put them to rest
Clean the bitten area with soap to disinfect
Remove any tourniquets that have been made
Keep the person hydrated
Immobilize the bitten limb
Transfer the patient immediately to the nearest hospital or health center to receive the anti-venom serum as soon as possible.
What not to do?
Do not make incisions at the bite site, due to the risk of infection and bleeding.
Not applying tourniquets hinders blood supply and causes damage to muscle tissue.
Do not apply cold compresses or ice because they could worsen local lesions.
Do not administer chemical substances or plant or animal extracts by any means to the patient.
Do not administer alcoholic beverages.
Do not suck with your mouth, it can favor infections at the bite site.
(Courtesy ClodomiroPicado Institute)
Types of snakes in Costa Rica
According to the research work of the ClodomiroPicado Institute, in the country snakes represent two thirds of reptiles."11 families of snakes have been identified, of which only two are considered potentially lethal to humans.Thus, of the 140 species present in the Costa Rican territory, only 23 are considered poisonous," say the experts.In addition, the authorities insist on the importance of not killing these animals, and even when there is a bite, it is not necessary to take the snake.
R-A-N-A
Based on the symptoms and signs that the person presents, doctors can know the type of injury and the treatment that is needed.You can also use the word R-A-N-A (red-yellow-black-yellow) to identify the color pattern of corals, a poisonous species.
"RANA" is an approximation that allows the non-specialist public to distinguish at least between the most common species of poisonous corals in the country and common species considered imitators.In addition, the acronym invites you to better inspect the found snake, this can contribute to its protection, if it can be recognized as harmless.
What to do if you find them or have them as pets?
According to the attention of the Fire Department, they can be found inside homes, ceilings, wardrobes, shoes and even those who have them as pets.That is why they recommend that whenever a situation with these reptiles arises, call 9-1-1 to request emergency help.
"When we capture a snake that is not poisonous, a release is coordinated in a nearby area so as not to affect other ecosystems.While if it is a poisonous snake, the relocation is coordinated with the authorities of the Ministry of Environment and Energy (Minae),"explained the firefighter.Take into account that having a snake and simply releasing it can seriously affect ecosystems, as well as viruses and diseases.