Following Law 8839 on Comprehensive Waste Management and its approach to Extended Producer Responsibility (REP), Costa Rica begins the process to define WEEE collection goals and thus encourage compliance with this responsibility. This establishes that whoever produces or imports goods is responsible for them until after their useful life, when they become waste, and must provide consumers with facilities for recovery and management following the best practices for the protection of public health. and the environment.
Authorities of the Ministry of Health in conjunction with the Executive Committee for the Integral Management of WEEE (CEGIRE), are making progress in establishing gradual collection goals for importers and producers of this type of waste, which must be organized in Costa Rica in the called ¨Compliance Units¨ to fulfill this responsibility of collection and comprehensive management of WEEE and provide a solution to consumers so that they are more responsible and aware of their waste.
The development of this regulation for special handling waste is one of the imperatives to be met in order to improve waste management systems and combat the major land and marine pollution problems, as well as protect people's health.
A global challenge
For the engineer Eugenio Androvetto, director of Protection – Radiological and Environmental Health of the Ministry of Health, "This October 14 is World WEEE Day that reminds us that the proper management of equipment is a global challenge and all parties involved, from importers and producers, to consumers and management organizations of this type of waste, we must fulfill our roles and responsibilities. The creation of public policy and control parameters is a task that cannot be postponed.
To technically establish the volumes of WEEE to be recovered, technical support was provided by the Electronic Waste Project in Latin America (PREAL) and multiple variables were taken into account, including aspects of technical, economic and operational feasibility.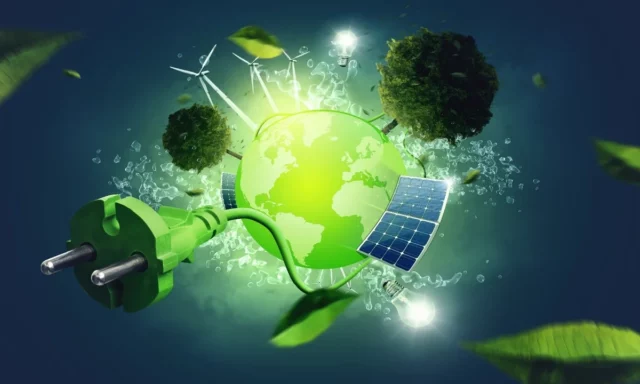 Alternative for economic reactivation and job creation
In addition, in economic aspects, the use of valuable materials from electrical and electronic equipment waste, known as Urban Mining, could also be used as an alternative for economic reactivation and job creation, as indicated by the Regional Monitoring of Electrical and Electronic Waste for Latin America 2022, which indicates that the valuation of WEEE represents a total of US$1.7 billion for the 13 countries analyzed, and considering Costa Rica, the country would have an approximate opportunity of US$87 million.
"Currently, most of this raw material is lost in sanitary landfills because we dispose of it with ordinary municipal waste or it is managed precariously or with deficient technologies and practices, some in the hands of the informal sector, and a waste is generated. risk to the health of these workers and ourselves, since many of these components are toxic and require special handling," says engineer Androvetto.
In 2020, it was estimated that the country generated around 68,000 tons of this waste and it is known that only 8% is fully managed by managers. Of those 68,000 tons, most are small devices, electrical appliances that we use and are generated as WEEE in our homes and only 9% is from computers, accesories and cell phones.
Path towards shared responsibility and the circular economy
According to engineer Androvetto, the producers and importers of these devices, together with the compliance units, will need to make an investment that had been postponed since 2014 with the regulation of the Comprehensive Waste Management Law 8839, this in order that consumers have the practical possibility and receive a service to properly deliver their waste electrical and electronic equipment with the participation of points of sale or in specific areas, at zero cost as the law says. The same must be extended to the municipalities, so that they integrate WEEE into their management plans for each canton as a service to their citizens in alliance with producers and importers, as is already the case in some municipalities.
The vision of the authorities is that, in a horizon of 20 years, the country is recovering and properly managing 50% of its waste from electrical and electronic equipment, a period in which the circular economy processes in the country are consolidated, to avoid the generation of waste and improve efficiency in production, use of materials and education of users.
When electrical and electronic equipment becomes waste, it is one of the most complex to deal with, due to its composition with more than 70 different materials that can contain toxic elements for both the environment and human health. For this reason, people are asked to deliver this type of waste in authorized campaigns or in centers authorized by the Ministry of Health.