Costa Rica is, along with Hawaii and the Caribbean, part of the 3 most sought after destinations that offer luxury homes to American or Canadian millionaires who want to have a second home. Forbes magazine published a lengthy article on May 12th describing how sales of these homes —which exceed US$1 million— have cooled after the pandemic.
Even Matt Beall, CEO of Hawaii Life -real estate company-, explained to this publication that the sales of mansions were "logistically unsustainable by simple measures of supply and demand." However, there is some percentage of millionaires who still want to have a property where they can spend short or long periods of time in exotic destinations relatively close to the United States. "While some would-be buyers reflect, others seize opportunities to invest during the lull. These are some of the places where they are investing their money", says Forbes.
The Costa Rican case
The magazine assures that Costa Rica continues to be an important point of attraction thanks to several factors:
• Friendliness of its inhabitants
• Nice weather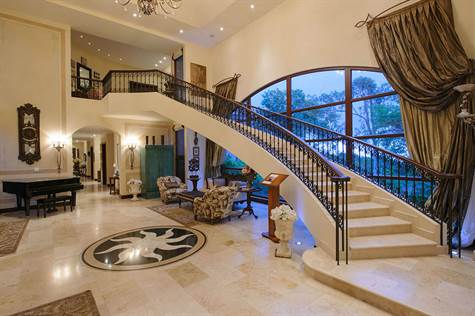 • Much cheaper price than in other destinations in hot climates
Here the options are multiple, but Forbes highlights the case of Guanacaste, which has an international airport (Daniel Oduber), with direct flights to the United States and Canada.
One of the options reviewed is a 1,300-square-meter house that costs US$2.85 million (¢1,533 million at today's exchange rates). It is a property that is close to the Guanacaste Conservation Area (ACG). This is a protected area that is made up of the Santa Rosa, Guanacaste and Rincón de la Vieja national parks, as well as the Horizontes Forest Experimental Station and the Bahía Junquillal Wildlife Refuge.
The mansion for sale is located on a 1,214-hectare property that has access to 16 kilometers of coastline, according to Forbes. The publication emphasizes that the developers of this project are committed to impacting local communities as well as safeguarding natural habitats, while "sustainably recovering endangered species".