In the second debate, and with the vote of 49 deputies, the Legislative Assembly declared the Children's Museum a Meritorius Institution for Costa Rican Children. The previous week it was voted in the first debate and today it was firm.
The initiative was presented by several deputies from the fraction of the Christian Social Unity Party (PUSC). There was an extensive discussion regarding the project, all in favor of the declaration of merit, giving historical data and highlighting the work of Gloria Bejarano, former first lady of the Republic in the period 1994-1998. "Ms. Gloria, thank you very much, the people of Costa Rica recognize her commitment, her effort and her work", said National Liberation deputy DinorahBarquero.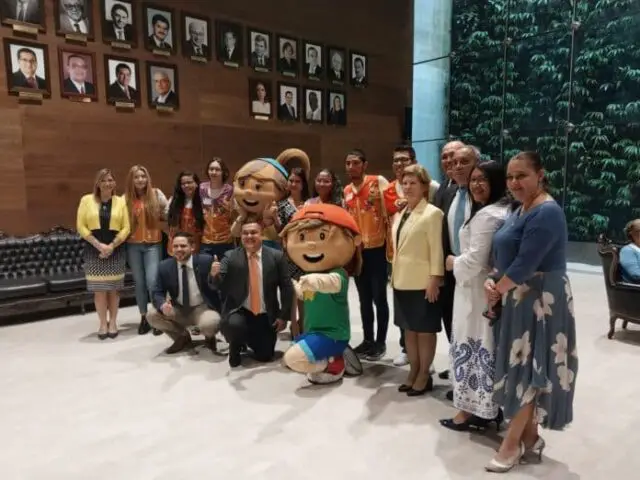 With the approval, it now passes to the Executive Branch for the respective signature of President Rodrigo Chaves. The declaration was made with the presence of staff from the institution, as well as the mascots 'Museito' and 'Museita'.
The museum's founding
In the 1990s, during the Calderón Fournier administration, First Lady Gloria Bejarano promoted the project and made it a reality in what was the old Central Penitentiary. From a prison to a place for children's entertainment, 'El Museo de los Niños' became the first museum of its kind in Central America, and the fourth in Latin America.
It opened its doors with only 21 interactive rooms; today, you can enjoy more than 40 spaces for fun, learning, and healthy training. The museum occupies an approximate area of 3,800 square meters, where multiple activities and exhibitions are concentrated, especially aimed at children, youth, and their families.
In the session of last Monday, the second debate was also voted on and the Franco Costa Rican High School was declared as 'Ministry of Costa Rican Education and Culture'. That day, the 44 deputies present at the Plenary voted in favor of the proposal.