Joshua Williams;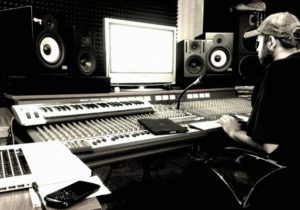 Joshua F. Williams is a record producer/recording engineer from Los Angeles (LA), California, currently based out of Dubai, United Arab Emirates (UAE). He has worked with artists such as Fergie, Bruce Springsteen, Florida, Stevie Wonder, J.C. Chasez  (of N'Sync), Akon, Lumidee, and many more. Joshua has worked on many award-winning projects including 3 Avima medals, 2 New York Film Festival gold medals, and the Sound and Stage award for Best Recording Facility in the Middle East while working as General Manager and Senior Sound Engineer for Creative Kingdom Studios.
TIP: Get our latest content by joining our newsletter. Don't miss out on news that matter in Costa Rica. Click here.
What do you think of the Latin American music market?
This is an exciting time for the Latin American music market. In 2017, Latin American music had the highest increase in revenue internationally. Most of that has to do with the increase of users using streaming platforms such as Spotify and Apple. A lot of North American English pop singers are also implementing a lot of the Latin American music elements in their productions which is opening up the market to an audience that has not always listened to Latin American music.
How has your experience been with local Costa Rican Artists?
I have not been in Costa Rica for too long, but the Pura Vida lifestyle is contagious. Fatiniza has introduced me to a few artists and the ones I have met since I arrived have all been genuinely great, both personally and musically. There's very much a creative atmosphere here that affects everyone.
What are your expectations regarding the new generation of local artists?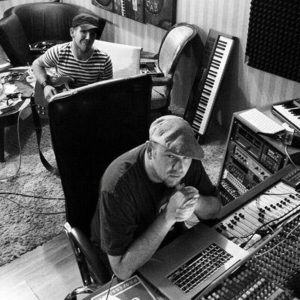 I spent 10 years and Dubai working on helping a music scene that was very much in an infant stage to become a strong force in music in the Middle East and North Africa. I can see some parallels with Costa Rica. Although the Costa Rican music scene is much stronger now than what Dubai was 10 years ago, there is still a lot of room for growth, and the new generation of artists will be the ones to push the scene further and further.
Like in Dubai, Costa Rica is growing in every way. Culture and all aspects of art help bolster any country and with all the growth in Costa Rica, this is a very good time for the new generation of musicians here. I am excited about Fatiniza's new album to be released here. There are some really good songs on it.
Tell me about your beginnings and how it was working with Fergie, Alanis Morrisette, and some others.
Honestly, I got lucky when I first started. I was a bass player in a punk band in Los Angeles and decided to study audio at a small school called Citrus College in Glendora California so that I could record my own band. I was not really thinking of it as a full-time career but a few weeks after graduating I found myself in one of the top studios in LA assisting on the movie Shrek. Shortly after that, I was alone in the studio working on my own stuff at 3 am when I got a phone call at the studio from a producer asking if anyone else was there. I was alone so they decided to try out the "new kid" on a recording.  A little while later and some of the guys from N'Sync walked in. The session went well and I became a full-time engineer after that.
One of the first artists I started working with was Fergie. She was just leaving her girl group (Wild Orchid) and was starting to work on her own stuff. This was before she joined the Black Eyed Peas. She is a very energetic person who likes to take risks. She taught me a lot in the way of melody. She is the type of artist who can hear a song over the most random sounds. She is also not a diva; she is always nice to everyone and she makes it fun to work with her.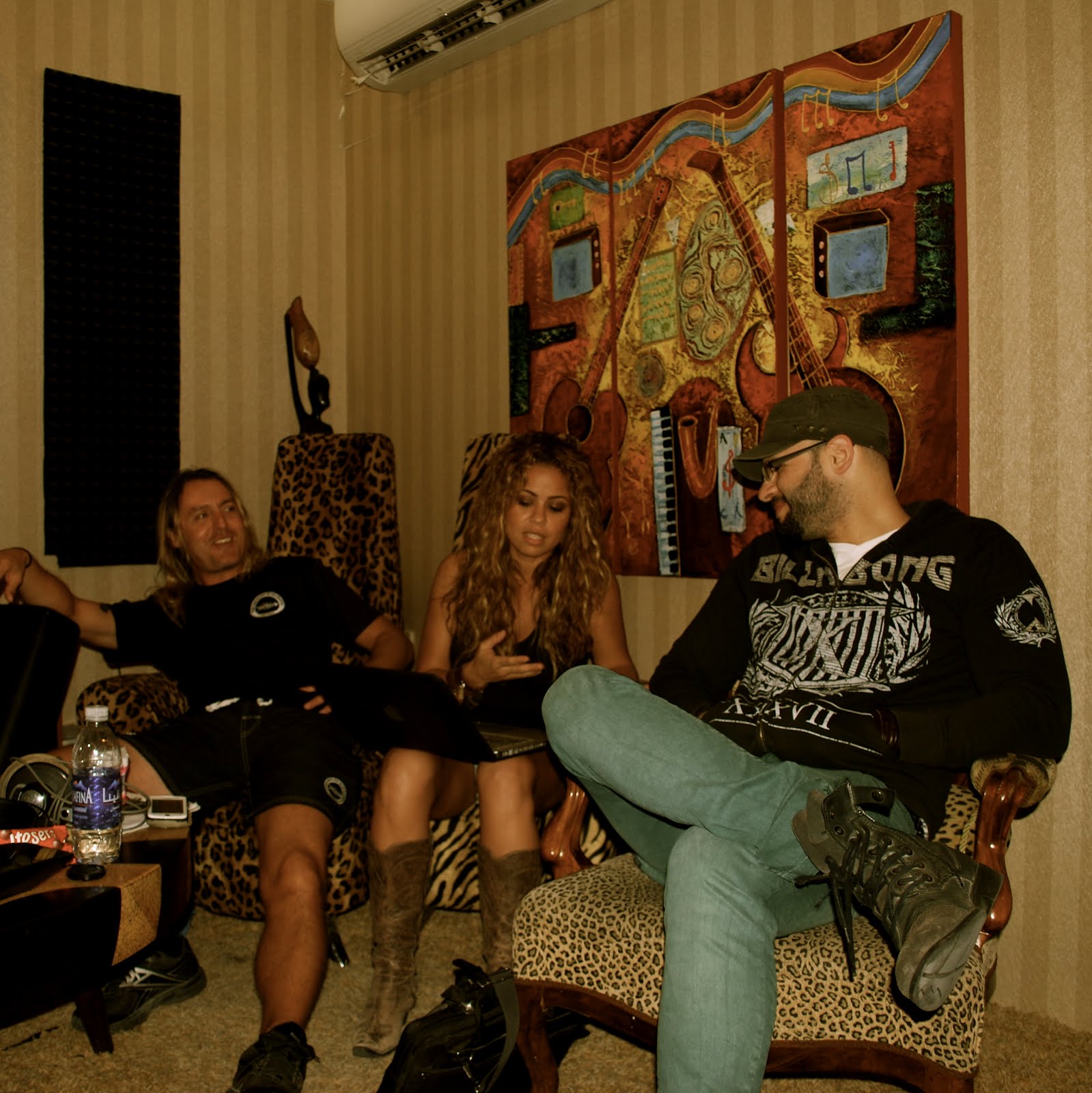 Bruce Springsteen was also like that. He treated everyone with respect and I learned very on in the music business that there are a lot of talented people but the ones who are genuine and respectful are the ones that others want to work with and do their best work to help the artist succeed. Many times I would work with artists who just got signed to a deal and they would come in with a massive ego and the engineers, producers, mixers would want to finish the project as quick as possible to get away from them. This would often lead to a subpar production and the artists' career would be short-lived.
From your beginnings until now… What has been your biggest pride?
When I am working with an artist, I start off as a fan first. So my biggest pride is watching them grow and their successes.  Most of my pride was watching the young artists in Dubai open up for legends like Metallica, Elton John, Evanescence, and then go on to tour Europe and have sustaining careers in music. Being asked to Co-Produce and write the song for the United Arab Emirates 40th Anniversary was a great honor as well.
What do you expect from the Costa Rican music market?
Growth. And lots of it. It is really good now from what I have seen and the sky is the limit.
What about your next project goals?
I approach every project to make it better than the last. I try to improve every day at what I do in order to make each new project fresh and powerful.
If you had lived another life… What would you have wanted to be?
I would have loved to be able to have lived in Paris, France, during the 1920s with E. Hemmingway, Picasso, T.S. Eliot, etc… Being surrounded by that much creativity would be amazing.
Your favorite color?
I am colorblind so… black. Although that is changing since I got a pair of the chroma colorblind glasses that help me see more colors
A special place?
I love Carpintería, California. It is by far one of my favorite places. Also, Pune, India. I am really enjoying this trip to Costa Rica as well.
An accomplished dream?
I have many ideas for books to write. Some true, some fictional. I still have time for those though.
Your favorite movie?
Probably "American History X". Its approach to racism in the US is very powerful.
A country that you would like to visit?
Hopefully, someday I will be able to visit all countries. I'm a big fan of people who think differently than I do and you can learn something new everywhere.
What another profession you would like to perform?
When I was a kid, I wanted to be an Architect. I think later on in life. I will go to my writing as a profession.
Where can other artists contact you?
I have been moving around quite a bit recently so my phone number changes. The best way is to e-mail me at [email protected].
Joshua featuring Fatiniza, a Colombian-origin Pop & Rock Songwriter Singer
Fatiniza;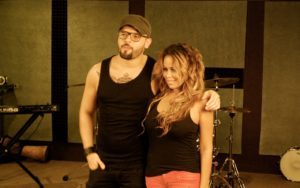 Fatiniza Gamarra Ponzón was born on January 21st, 1975, and raised in the mountains of Bucaramanga, Colombia. She also raised to the beat of Latin rhythms. As a girl, she would scribble down lyrics and hum melodies, which have matured into a gift to write great songs.
When did you start your career?
I have sung since I remember. But in 2009 I started with the album "Confusion" that led me to win awards in Asia at the Independent Music Awards, among 50 countries and 1,000 artists.
How long have you been working with Mr. Williams?
Since my first album, Confusion.
How has your experience been with him?
Joshua is one of the most talented producers I have ever met. He is meticulous and knows what he is doing. I am extremely perfectionist and meticulous too. It has been an enriching experience. I feel that I have grown as a composer musician and evolved in the process of production.
Thanks to Joshua and Fatiniza for the opportunity to interview them. It was both an honor and a pleasure to talk to such talented yet humble people!