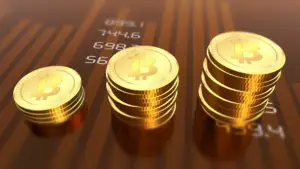 Cryptocurrencies have become more popular than ever. These digital currencies owe their popularity to the value hike they encountered quite recently. Ever since the price hike, people now want to know more and more about cryptocurrencies. One of the most asked questions is- "Where do you store all your digital money?" This is why there are several hardware and software wallets that let you store your digital currencies. Here is a list of the most popular and most secure digital currency wallets.
Exodus
Exodus is one of the best multicurrency cryptocurrency wallets in which you can store various types of cryptocurrencies. Being a desktop wallet, it supports Windows, Mac, and even the basic operating system like Linux. Exodus is an easy to use digital currency wallet and has really great graphics features, colorful interface, and a reporting system as well. This digital currency wallet gives you a complete control on all the private keys and if needed, encrypts all of them for you. You can see your assets as a pie-chart. Exodus also lets you exchange the digital assets and cryptocurrencies using Shapeshift. It also shows you the list of your assets on the basis of their percentage.
Bitcoin Core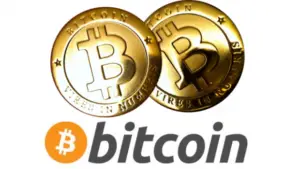 Bitcoin is inarguably the most popular cryptocurrencies that are trending today. This is why people would choose bitcoins out of all cryptocurrencies. The best way to save Bitcoins is by using this digital wallet called Bitcoin Core. It is the original BTC client that is available for Mac, Windows, and Linux as well. Being a full node Bitcoin client, it downloads the latest version of the blockchain. Bitcoin core doesn't let the linking of a specific payment address to a person's identity. This is one big advantage of it. This keeps you safe from all the frauds that might occur.
Ledger Nano S
Ledger Nano S is one of the hardware wallets that are known for their safety and security. This digital currency wallet looks more like a USB device. However, it has a very different way of functioning. This device comes with buttons and its own screen. All you need to do is connect it to the required device and apps to have an access to your cryptocurrencies. Since you are the only person who knows the key, no one else can have an access to your assets.
Ledger Blue
Ledger Blue is an advanced version of Ledger Nano S that comes in a bigger size. It has a touchscreen, Bluetooth connectivity, and also has USB compatibility. All these features make Ledger Blue the most expensive hardware Cryptocurrency wallet.
In order to make use of these wallets, all you have to do is find out the value of the Cryptocurrency using Cryptocurrency calculator, buy the Cryptocurrency, and simply store it in your wallet. As compared to the software wallets, hardware wallets are deemed to be safer. While there can be even 1% chance of a loophole in a software, a hardware wallet is totally under the control of the person who owns it.