A blog is a means of personal communication, where content is constantly created mainly in written form. They are hosted on easy-to-use pages and systems such as CMS being the bloggers' favorite: WordPress, Squarespace, Wix, Blogger. It is also common to use collaborative platforms such as Tumblr, Medium, and even Quora. Bloggers tend to rely on platforms with great visual content and easy access to social media such as Facebook or Instagram.
A blogger requires 0 experience to start their project and generally people who start blogs belong to any career and have basic knowledge of computers and the internet. Everything that can be learned through tutorials is gain, in fact, that is how some of the best bloggers around the world started.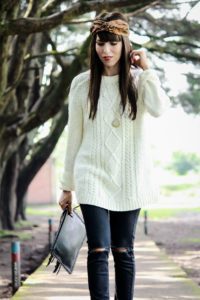 What are the Influencers?
They are popular people in social networks that generate content online constantly and, from time to time, talk about a commercial product. The so-called influencers are a guild of the modern era that more and more brands hire to promote their products. Fashion, travel, gastronomy, health, and beauty are part of the topics that bloggers influencers Ticos address on their web platforms.
The interesting aspect of following the steps of influencer bloggers is that you can discover new and interesting trends in different areas, take ideas and discover useful tips that these people offer to their followers.
Our top 4 Costa Rican Influencers
In Costa Rica, dozens of brands and companies have partnered with national millennial bloggers to achieve brand objectives, campaigns, and launches. Events such as #bloggermeetupcr, Instameet's international subsidiary, blogger's brunch and small and large association groups are giving bloggers the space to present their services and their work.
Lissa Barquero, Maia Miranda, Andrea Segura, and Leonora Jiménez are 4 renowned bloggers both inside and outside the country.
 Maia Miranda
Creator of the blog MaialaMuse since 2014 is a fashion personality in social networks and events, presenter, stylist, models and social media freak for more than 5 years. Already in 2011 she was the image of the launch campaign Adidas Originals. In 2014, she participated in digital campaigns for international brands such as Maybelline, Adolfo Dominguez, Reebook, La Senza, Mango, Sperry, Mac Cosmetics, Amuse Society, Voluspa; in addition to creating unions with national designers such as Gray Work, Master and Lord, Ariana Castillo, Muss Muss, among others. Thanks to her leading a lifestyle full of health and good taste, San Pellegrino chose her as the influencer of good living in social networks. She is an ambassador for Nike Women, giving the brand a more fashionista image.
 Andrea Segura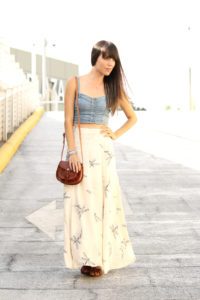 She graduated in Business Management with an emphasis in Marketing. She was the 1st fashion blogger in Costa Rica in the area of personal style, and in search of strengthening her knowledge in fashion, she studied Image Consulting, Styling and Personal Shopper in courses taught by the ELLE Magazine and the Complutense University of Madrid.
With the advice she shares, as a fashion blogger in Costa Rica, and with the image consultancies she does, she seeks to help people feel more comfortable with what they see in the mirror, make the most of their strengths and what they have in their closet, because after all, our appearance is a part of who we are and therefore of what makes us unique and special people. At "Desde El Trópico" you will find the experiences of a person who wants to share his day to day from Costa Rica, a small country with a tropical climate and a lot of colors, and in which Andrea feels very lucky to live.
Leonora Jiménez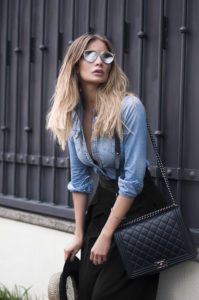 Activist and conservationist, she developed her career as a model of haute couture in Europe, especially in Paris, where she worked with the main couture brands such as On Aura Tout Vu, with 15 years of experience. Currently, she continues to model, although she increasingly focuses her career on the development of new projects and productions of fashion-related events, thus promoting the growth of the industry in Costa Rica, positioning herself as one of the most important women entrepreneurs in her country.
She is the Director of Mercedes-Benz Fashion Week San José and Guanacaste, also Director of the magazine TRAFFIC. It stands out for positioning fashion as an industry that, far from the frivolities, shows itself as an engine that generates jobs embellishing the world tendency to trend.
Lissa Barquero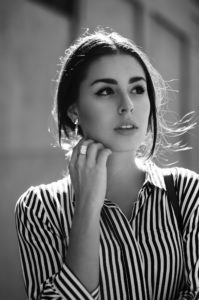 Graduated with honors from the School Design and Visual Communication of the VERITAS University in 2013, thanks to her thesis "Historic Center", San José. In July, 2014, she decided to found his own fashion blog, and that is how 5th Paradise was born. A space to give your point of view on fashion, share their tips, advice, and inspiration for day to day. She has worked with brands such as MAC Cosmetics, for whom she was the spokesperson for Viva Glam in Central America, Tiffany's & Co, being the host of one of their events, Nike, Marriott, John Frieda, L'Oreal, Adolfo Dominguez, Cortefiel, Massimo Dutti, San Pellegrino, among others.
At the national level, she has been concerned with promoting Costa Rican design, making known the country's potential in this area, using creations by designers such as Toribio, J.Lang, Bryan Cecas, Daniel Moreira, Obra Gris, L.Contreras, Artefacto, St. Desiderata, Irene Piedra, among others. She was named by Vogue Mexico and Latin America December 2015 as one of the most influential Latin bloggers in the region, "Epitome of Casual Luxury" and ambassador of the indefectible style.