Over 500 attendants, representing 15 countries and 200 institutions.
Everything you need to know about medical tourism, and how it can enhance your business.
We're talking about the Medical Travel & Global Healthcare Business Summit, the main medical tourism event for Latin America and the Caribbean. It will be hosted in Los Angeles, California, September 27-29th. Everyone who's anyone is going to be there, so you should be too.
There will be attendants from all different sectors related to global health, hospitals and clinics, health professionals, universities, hotels, tour operators, tech companies, insurance carriers, self-funded employers, and affinity groups.
Costa Rica will be highlighted as medical, wellness and retirement destination. Medical tourism brings millions of visitors to this country every year, searching for a wider variety of options at a fraction of the price. Some visitors also come to find a non-traditional, holistic approach to medicine, which includes the mind, body, and soul. Pura vida.
Main topics:
International medical education
International public policy
Clinical research outsourcing
Medical services outsourcing
Medical services offshoring
Human resources on health
Medical travels
Telemedicine
Why should you attend?
For North Americans considering a strategic partnership with healthcare facilities in Latin America in order to increase their business, this event will enable you to offer a more affordable option for certain clients and procedures. It will open your client market to the global sphere.
Any kind of association, chamber, or union that desires to offer their members discounted care in Latin America as a benefit can find out how to do so at this event.
Intermediaries can discover how to offer their clients a saving opportunity, allowing them to make money by getting a participation on those savings.
Employers can find out how to include in their employee benefit plans a medical travel option for certain procedures. Employees ca be given incentives to take this option, such as no co-pays, no-deductibles, free travel, or free companion expenses.
This summit will evaluate the possibility to create new products for US citizens, where the network of healthcare providers includes facilities in Latin America – which offer procedures with 70% savings compared to the US. These new products will engage uninsured users that cannot pay for normal procedures, and generate savings for insurance companies in terms of reimbursements to hospitals and doctors.
The Partnership between PROMED and The Latino Coalition is making this event possible.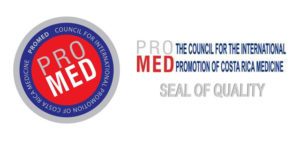 The Council for International Promotion of Costa Rica Medicine (PROMED) is a non-profit organization that coordinates the efforts carried out to ensure the quality of services provided by the private health and tourism industry in Costa Rica. PROMED develops regulatory standards and promotes the certification of service providers with the support of international bodies, banks, and educational and training organizations.
The Latino Coalition (TLC) is a non-profit, nation-wide organization based in Southern California. It was founded in 1955 by a group of Hispanic business-owners from across the US to research and develop policies relevant to Latinos. TLC addresses policy issues that directly affect the well-being of Hispanics in the US. Its agenda is to develop initiatives and partnerships that will foster economic equivalency and enhance overall business, economic, and social development of Latinos.