Eladio Rosabal Cordero, a renowned athlete and politician from the province of Heredia, was declared last Tuesday as 'Benemérito de la Patria' (Meritorious Person of the Homeland). The deputies of the Legislative Assembly gave the honor to the man who stood out with Club Sport Herediano on the playing field, as well as with the National Team. He was also a prominent agricultural businessman and eventually participated in politics, becoming a deputy.
The declaration was given with the vote of the 43 deputies present in the plenary session. The proposal was made by Gilberto Campos, deputy of the Progressive Liberal Party and signed by 56 legislators. "Today Heredia dresses up, the entire province celebrates. He is a person who has brought an incredible legacy to this country", Campos said.
At the time of the vote, Herediano players such as Aaron Salazar and Yeltsin Tejeda, as well as members of the administration and leadership of the Florense team, were present at the Barra del Público.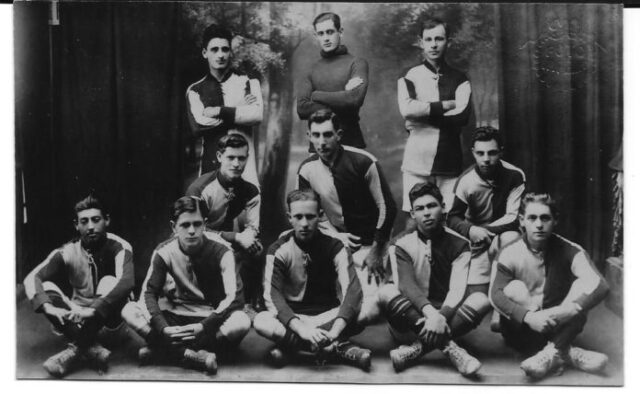 Who was Rosabal Cordero?
The province of Heredia saw him born on September 15th, 1894 and he became an outstanding midfielder with Club Sport La Libertad, as well as Club Sport Herediano. It was in this last team that he finished his career in 1933, an institution in which he became champion 8 times from 1921 on.
In several of those championships, he performed the role of Captain General (technical-player) of the team, according to the bill. His time with the red and yellow team left such a mark that, in 1946, the decision was made to name the stadium after him. Since then, the "house of Don Eladio" has brought together the followers of the Florense club. Likewise, Rosabal Cordero is a member of the Costa Rican Sports Gallery since 1969.
The decision to declare Eladio Rosabal Cordero as 'Benemérito de la Patria', happened when considering that his life and work delivered to the country have enough merit to distinguish him with the honor, granted by Parliament. The name of the stadium of the "Forensic Team" bears the name of this figure, who today is declared 'Benemérito de la Patria'.