One of the most special moments for a couple is to choose their honeymoon trip. If you are going to get married, and you want to live a different and unique experience, Costa Rica is one of the best options you have.
In this regard, the country offers a wide variety of environments and adventures, paradisiacal beaches, national parks, rainforests, among others. For all this, and much more, the Costa Rican territory is considered one of the most demanded destinations by couples when it comes to organizing their honeymoon.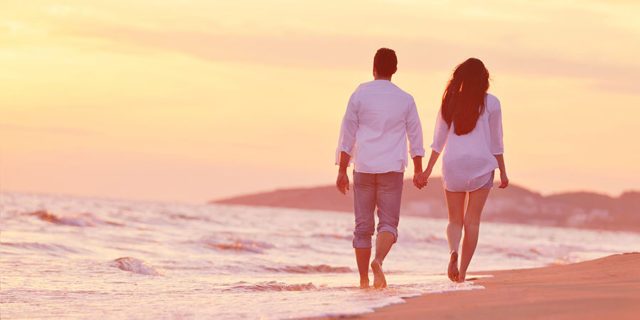 Below, we offer you 5 tips that will help you have an unforgettable honeymoon in Costa Rica. You will not regret it!
Bathe in a waterfall
Throughout the Tico territory, there is a great diversity of incredible waterfalls, such as La Fortuna. This waterfall of about 70 meters high will give you moments of relaxation and unique enjoyment.
Get to know the volcanoes
A curious fact that you should know about Costa Rica is that it rests on the Pacific ring of fire belt and has more than 100 volcanoes, out of which 10 are still active. So take advantage of your trip to this wonderful country and visit the Poás, the Turrialba, the Irazú, or the Arenal volcanoes.
Go to the beach
Costa Rica has the most paradisiacal beaches you can imagine. You have a long list of options to visit with your partner. Encourage yourself to live a different experience enjoying a beautiful and romantic sunset in a paradise of white sand and crystal clear waters. Also, practice your favorite water sport.
Enjoy the parks
If your partner and you are nature lovers, then choose the ideal destination for both. Costa Rica has a large number of natural parks that will leave you breathless. In addition to a relaxing walk, you can also enjoy its incredible flora and a great variety of fauna in danger of extinction. You have many options, but could start in the Manuel Antonio National Park, Tortuguero, or simply enjoy the incredible Celeste River.
Get to know San José

Honeymooners enjoying a special dinner
San José is the capital of Costa Rica, so this incredible place has a lot to offer. Take the opportunity to visit its museums, parks, restaurants, theaters, among other places. And if all this was not enough, let yourself be carried away by its incredible nightlife. Whichever option you take, we assure you will have great fun and an unforgettable honeymoon!