Costa Rica is a small in size country but full of diverse locations. Throughout the country, there are 13 microclimates, so the weather differs in different parts. For a memorable wedding destination, Costa Rica is one you won't regret. There are lots of interesting outdoor activities with eco-friendly tourism. Planning a wedding destination can be challenging especially if you wish to wed in a faraway country.
Why Costa Rica?
If you listen to many couples, Costa Rica is on their wedding destination bucket list. Why would people love this country that is small to an extent of almost not finding it on the map? Apart from wedding venues, even celebrities are visiting Costa Rica, with some opting to live there. The main reasons for choosing Costa Rica are;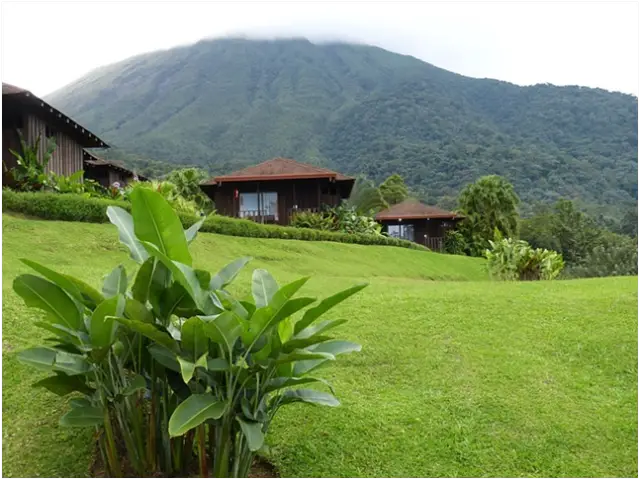 Costa Rica is a popular destination since many celebrities have been visiting it. And of course, who doesn't want to be associated with a popular beautiful place?
Costa Rica has many beaches where you can enjoy your wedding.
Costa Rica is an eco-friendly and aworld class adventure destination. It has green landscapes, beautiful rainforests, volcanoes, and beaches. This translates to so many activities you can engage your guests in.
Below, we have listed for you the best wedding venues in Costa Rica.
Hotel Punta Islita
Hotel Punta Islita is located on water in Guanacaste,with views of the ocean. It is an amazing destination for weddings and honeymoons with nearby towns offering you a lot of recreational activities. The hotel has many spaces where you can hold your wedding, with bigger spaces holding up to 40 people and small spaces holding up to 20 people.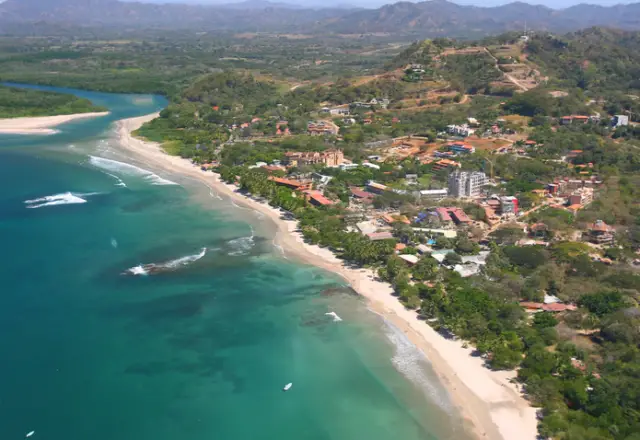 The hotel has staff who will help in arranging your chosen venue. During weddings, the staff can help you in serving food to your guests, giving professional treatment. The hotel has suites, rooms, and villas which give views of the surrounding tropical area. 
Villa Punto de Vista
Villa Punto de Vista is a luxurious, private wedding destination in Manuel Antonio. The location has two fully staffed wedding villas facing the ocean, hence giving an ultimate wedding experience for you and your guests. It is an ideal location if you wish to have a few guests and need privacy.  On the hotel's website, the hotel has been given 5-stars rating with a lot of positive comments. The quality of service, professionalism, and value are all given a five star. What else are you looking for?
If you wish to bring outside vendors, the hotel does not limit you. The villa has many accommodation options where large groups can enjoy guest suites and architecturally distinctive bedrooms with a great view of the ocean.
Waterfall Villas
Thinking of a waterfall wedding destination? Imagine a waterfall altar with the natural sound of the rainforest and waterfall. Waterfall Villas is the place, with a romantic setting with a lot of photo backgrounds. The villas can accommodate up to 16 guests. The waterfalls are private for the guests.
The beach is a few minutes away, so you will enjoy multiple sceneries on your wedding day.
 Zopango Private Island
The Zopango Private Island is located in Nicaragua, Costa Rica. It is a perfect wedding destination where you will enjoy with your family and friends. It is 30 minutes away island from the mainland. You will take a car and a boat from colonial Granada.
From the reviews and ratings, customers have given 100% positive comments and a 5-star rating. The quality of service and adventurous nature are top-rated. Choose this destination to spend an unforgettable night as newlyweds.
Doce Lunas
Doce Lunas is a beautiful and exotic wedding destination located in Jaso, Costa Rica. The location will give you an unforgettable getaway with a romantic atmosphere. The most eye-catching element of the hotel is the landscape. What is more unique than a wonderful and colorful place? If the landscape is not your choice, the hotel also offers an option of a tropical beach.
DoceLunas offers a variety of wedding packages that suits your preference and budget. The room's décor is to the point with minimalist decorations, charming wooden beams, and pastel-colored tiling. The rooms vary in size and style so your guests can enjoy their stay.
Don't forget to accessorize yourself with some fresh water pearl jewelry. From bride to groom to maids, pearl jewelry is a good choice to complete your bridal look. Folklore says that wearing pearls on a wedding day will bring a joyful and happy marriage.
*SP*