Traveling as a family is one of the greatest pleasures you can experience. That is why, when choosing the destination to visit, you must take into account that the tourist places that you select are for the enjoyment of each member of the family group.
Costa Rica, for some years, has become the favorite destination of American tourists, as well as European and Latin American ones. This wonderful country stands out, among other nations, for its cultural, natural and ecological heritage, which allows it to offer visitors the greatest diversity and fun. In this beautiful land, we assure you will never get bored!
Whether you are a tourist or a Costa Rican citizen and want to experience a different experience, here are the 5 places you should know in Costa Rica since your family will love them.
Marino Ballena National Park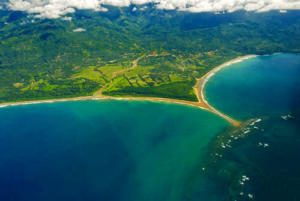 This wonderful national park has one of the most popular beaches in Costa Rica; Playa Ballena, whose name corresponds to the shape of a whale's tail that the territory of the beach has. It is an area that has great natural beauty. In fact, it offers the opportunity to spot humpback whales and dolphins at different times of the year (August to October and December to April).
Tenorio National Park and Río Celeste
The Celeste River is one of the most amazing natural wonders of Costa Rica. As its name indicates, it has celestial waters coming from the union of 2 different rivers from the slopes of Tenorio Volcano. This wonderful river is part of Tenorio National Park which, along with a 7-kilometer trail, shows visitors its main attractions: hot springs, an intense blue waterfall, dyers, hot springs, among others.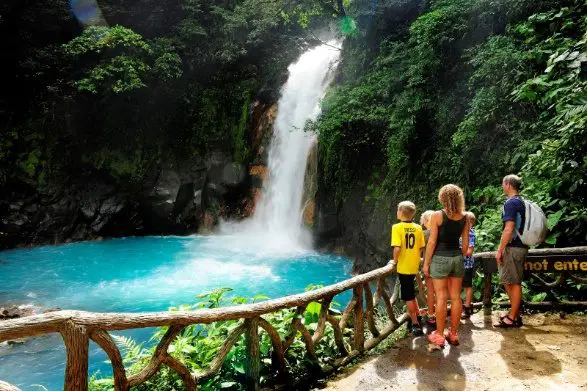 Poás Volcano
Very few countries in the world can offer their residents and visitors the possibility of knowing and being very close to a volcano. In Costa Rica, that is fully possible. Poás Volcano is located in the province of Alajuela. In fact, it is one of the most impressive in the world since its crater is the 2nd largest globally. All an unforgettable experience!
Manuel Antonio National Park
This park is located just south of Quepos, on the Pacific coast, 132 kilometers away from San Jose. The Park has 4 virgin beaches and a green tropical rainforest. There you can plan a comforting walk outdoors. Additionally, the smallest of the house can see a large number of species of birds and animals in danger of extinction in other parts of the world.