YouTube Kids is now available in Costa Rica. This app makes it easier for children to find videos related to the topics they are interested in exploring and was developed with children and the whole family in mind.
It is being launched in 39 additional countries and will support 11 new languages. Families in the region can now enjoy YouTube Kids in Costa Rica, El Salvador, Guatemala, Honduras, Panama, and the Dominican Republic.
It is the first step in reimagining YouTube for families, and it is available to download for free on Google Play and the App Store.
Some of its main characteristics are:
A striking and fun design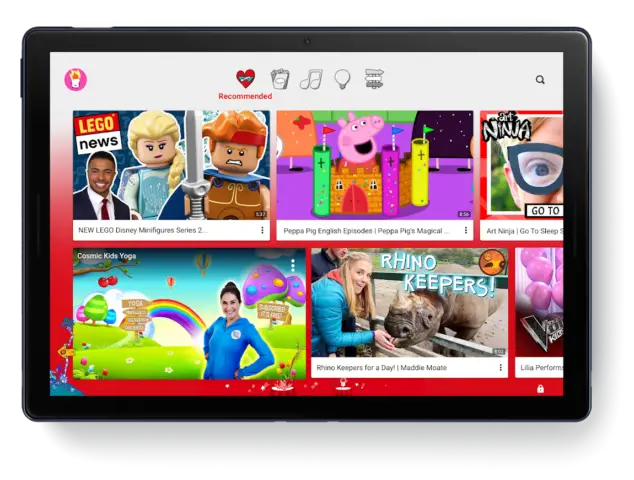 Your 4-year-old little one has probably already mastered the use of mobile, but the design of the app makes it even easier to find Pocoyo's latest video or the answer to his latest curious question like "Why is the sky blue?"
Thanks to its larger images and its striking and clear icons, it is easy and fast to navigate, even with small fingers. In addition, we have incorporated voice search, so they can find the videos they want even if they cannot write.
Family content
We developed the YouTube Kids app as a safer version of YouTube, a place for the whole family where children can develop their curiosity and explore whatever their imagination wants. You can browse channels and playlists in four different categories: Programs, Music, Learning, and Explore.
Kids will be able to search for videos of whatever sparks interest, whether it's how to draw a dinosaur, learn along with Sesame Street or favorite episodes of Backyardigans or The Clown Plim Plim.
Parental control
There are options within the app to help control the experience for children and for parents to be the decision makers.
How does the app work?
First of all, download the YouTube Kids app on Android and iOS operating systems. When you open the app, you can immediately see how our systems choose and recommend content, as well as how to report videos.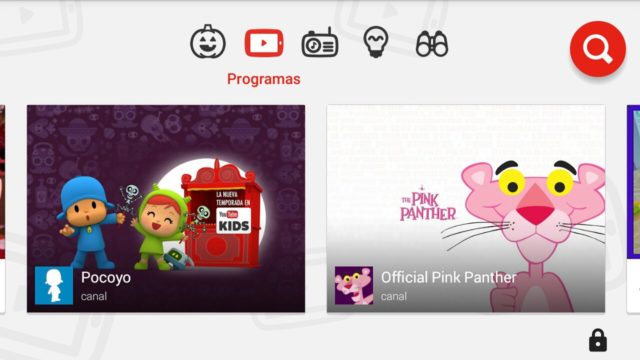 YouTube checks that all the videos in the app are familiar, but the system is not perfect; so if you come across a video that concerns you, please report it! This will help making YouTube Kids better for everyone.
Search settings. Decide how broadly you want your child to be able to explore: turn on search to access millions of family-friendly videos, or turn off to narrow the experience to more select content. Either way, it is the parents who decide the ideal experience from the start.
Timer. Let the app tell you it is time to stop. With the timer you can limit the time your children use the app, letting them know that their time is up, so you do not have to.
Sound settings. Sometimes we all need a little silence, so we give you the option to turn off the background music and effects.
Password. You can set your personalized password to have access to additional parental controls and settings of the app.
Experience without login. Currently the app offers an experience without being signed to any account. In addition we also remove all the functions that this entails such as uploading videos, sharing, liking, etc.
Personalization by age. Another way you can make the experience the most suitable for your family is by selecting one of the 3 suggested age groups (preschool, school, or any), making the home screen display videos that are likely to interest children of that age.
Other cool attributes include 360° video support, including options from the bottom of the sea to the surface of Mars, so families can explore in an immersive experience. Just move your phone or tablet and you will be transported to another world. In addition, YouTube Kids can be enjoyed on the big screen. You can watch videos on your television using various tools such as Chromecast, Apple TV, or video game consoles.