We go through life discovering so many places, to be happier and grateful; nature embraces us through its unrivaled greenery, its exotic flowers, rivers, beaches, and more…
Costa Rica is one of those countries that when mentioned, inspires us to move towards authentic biodiversity, which day after day, year after year, becomes more splendid. Let's talk about fascinating places like El Peñón de Guacalillo.
TIP: Get our latest content by joining our newsletter. Don't miss out on news that matter in Costa Rica. Click here.
It is a destination very close to San José; it is located in the canton of Garabito, one hour from Jacó in Puntarenas. Guacalillo is an immense beach of about 4 kilometers with dark gray sands, accompanied by an exceptional natural beauty of forests, mangroves, and lagoons where different birds tend to listen, among them the Scarlet Macaw (Ara Macao).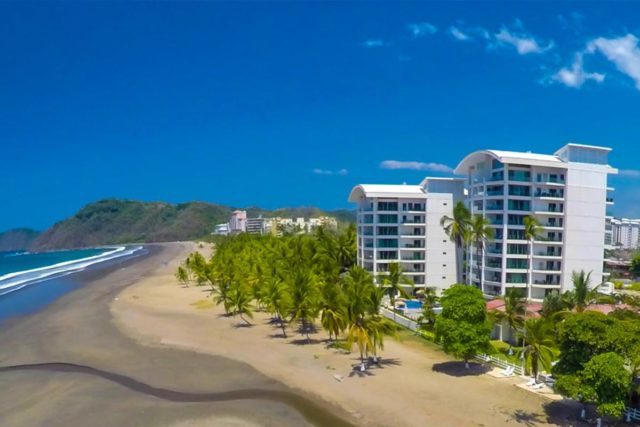 It has a beautiful beach, ideal for fishing; Due to its proximity to the mouth of the Jesús María River, and that of the Tárcoles River, bathing in the area can be a bit risky, since the lizards go from the river to the sea.
Getting to Playa Guacalillo should preferably be in a 4×4 vehicle. However, people who want to go by car can do so, driving very slowly and carefully. On the way, visitors can find unforgettable views.
According to experts, Playa Guacalillo has been "relatively" unknown on the western side of Costa Rica, although most recently its giant rock and strong waves have captivated thousands of tourists and local surfers.
Its huge rocks…
There are innumerable people who get excited to go see the huge rocks of Guacalillo, accompanied by sunsets that make the scenarios saved in their memory forever, feeling the tranquility involving every space here. It is indescribable for anyone determined to stroll around here and appreciate it; Many will feel a void in the stomach when approaching the cliff (be careful), it can generate extreme spiritual fulfillment with the view of the sea in front.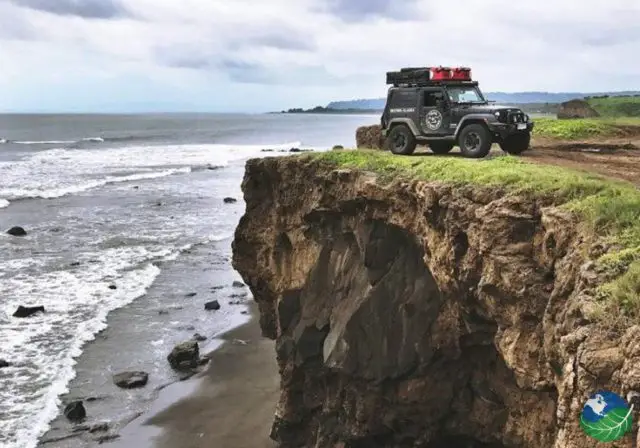 Do you want to know more?
Playa Gualillo is located in Garabito, which is the 11th canton of the Province of Puntarenas (Costa Rica). This canton is an important one for foreign investment, especially in terms of construction of beach hotels. Garabito is among the 10 Costa Rican cantons with the highest rate of human development.
Who visits Garabito, is privileged by the proximity of everything. Any tourist staying at a hotel in the canton in a few minutes arrives at: different beaches, a canopy, surfing lessons, ATV tours, a cable car ride, a walk in the mountains, a national park, mountain biking, visit hot springs, among other activities, and of course the famous Rock of Guacalillo.
Some history of the place…
The discovery of this territory (Garabito), dates from the year 1522, when under the command of Gil González Dávila, expeditions were carried out in the area, crossing that territory. They found it occupied by indigenous tribes of the Huetar Kingdom of the West, in the case of the territory today occupied by Jacó, there were native settlements in the coastal sector, from the Herradura mount to the Tárcoles River.
By the beginning of the Spanish Conquest, the Huetar Kingdom had as its chief the "Cacique Garabito", who at the time was very powerful, both for the extension of its domains inside and outside the Central Valley and in the resistance that opposed the Spanish conquest.
Many people nowadays affirm that Garabito is a paradise nestled among the rocks of Guacalillo. With approximately 12 beaches of different characteristics: white, gray, and dark sand; with small, medium and large waves, a rich and conquering offer for national and foreign tourism.
Everything connects… and, even better, leads us to live unique moments within Costa Rica, where beauty is kept forever and makes us be full of Pure Life.