Each year, the purpose for Costa Ricans to provide greater care to our planet gains more and more strength by the way 2019 began, with great plans that have to do mainly with the cleaning up of the beaches.
Operation Rich Coast has been an incredible example, because since 2017, specifically in November, they decided from Quepos, to organize the 1st beach cleanup, which started on December 30th of that year, practically the beginning of that Non-Governmental Organization (NGO).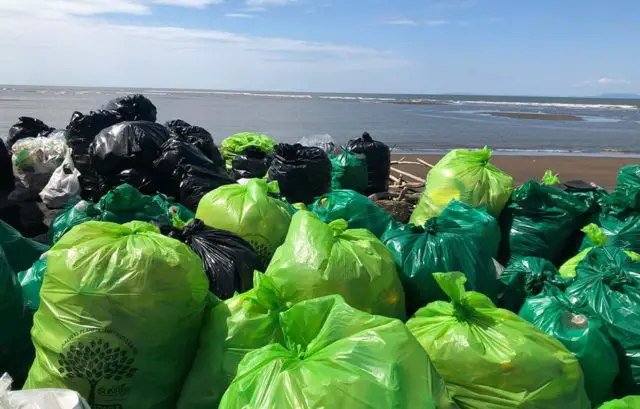 More than 50 organizations with the same interest have participated in cleanups in Nicaragua, Panama, and the United States, according to unofficial information from one of the founders of the NGO Operation Rich Coast, Sandy K. Schmidt. "We almost doubled participation in 2018", she said.
This important organization has been the protagonist in the creation of a network of other movements where more than 100 eco-ambassadors, promote the cleaning of beaches, cities, and rivers throughout the year.
Activities for 2019
Approximately 1,200 volunteers, accompanied by companies and organizations focused on environmental conservation were active participants of the 2nd edition of National Oceans Cleanup, where a total of 8 tons of waste were collected. They were also present in rivers and parks, being organized through Operation Rich Coast. Among the areas that were visited were San José, Dos Ríos, Guanacaste, Puntarenas, and Limón.
Each place had the guidance of a leader; while the tours were made they focused on creating awareness about the negative effects of plastic towards the oceans and the importance of recycling and taking care of our biodiversity.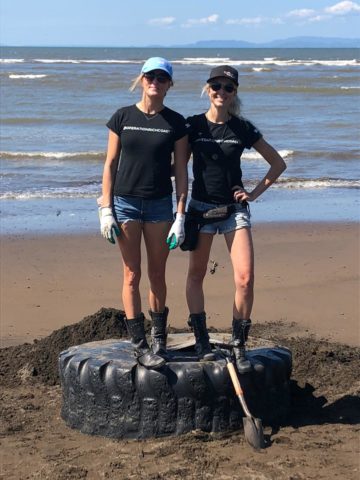 Previously, Volunteer's Day (December 5th), a beach clean-up by the Costa Rican Surf Association (ACOS) and Vanessa Hollan, also part of the organization, took place. On that occasion, other beaches such as Jacó, Hermosa, Azul, Guacalillo, Puntarenas, Pavones, Cieneguita, and Tamarindo were also pampered.
Costa Rica continues to be increasingly a model in sustainability, educating both nationals and foreigners, in the love and care of nature that gives us great things as time goes by. "Bravo" to each Organization that is constant in all these activities, totally appropriate towards collective growth and consciousness.