Costa Rica has experienced a growing interest in yoga over the last 10 years.  Yoga meaning union has helped many people in the art and science of mental discipline to broaden their minds. This October Krama Yoga Studio will be offering a 2-day yoga festival called Sowing Seeds of Empowerment.
Krama Yoga Center is a specialized studio located in Escazu Guachipelin.  They opened 10 years ago and have had increasing numbers of customers. They opened a second location in October 2015 in Pinares.

This Festival is unique and offers two full days of a variety of yoga classes for all levels, ages and gender. There will be live music, fresh organic foods, healthy drinks, and much more. Krama Yoga Studio strives for comprehensive wellness.  They inspire their students to transform their lives in a positive way by offering a variety of workshops and Yoga Teacher Training throughout the year. Krama Yoga Studio has a wide variety of clothing, jewelry and organic foods.
The Sowing Seeds of Empowerment Festival was created in conjunction with the Green Costas Organization which seeks to reforest Playa Hermosa in Jaco. Green Costas Organization is on a mission to restore Costa Rica's forests.  They are a non-profit foundation founded in 2009. Their goal is to plant 108 trees that will fill the beach area of Jaco. During the Sowing Seeds of Empowerment Festival, Krama Studio will collect donations that will be used to plant the trees. You can also help by purchasing a tree in support of the Green Costas project.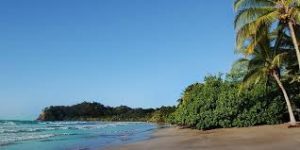 Esteban Salazar, co-owner along with Juanka Sanchez, are both instructors and have shared with us many benefits of yoga, not only physical but also mental. Some of these benefits are:
strengthening the muscles and bones,
slows down the ageing process,
increases energy,
assists in flexibility and balance,
benefits the cardiovascular system,
aids the digestive and respiratory systems,
opens and balances the chakra centers in our body.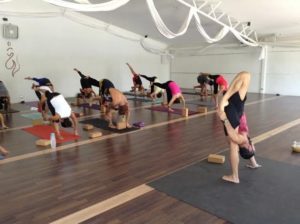 During the Sowing Seeds of Empowerment Festival there will be various classes that will facilitate in many of these benefits. Also they say yoga brings inner peace and harmony, assists in better sleeping patterns, and reduces your anger and sadness.
Here are some of the classes that will be offered during the festival; Acroyoga by Antonio Corrales, Kundalini Yoga by Laura Borel, Kids Yoga by Caterina Zuniga, Parental Yoga by Celina Torres, Pilates by Teresita Silva, Arial Yoga by Karen Ramirez and many more. The Festival takes place at Krama Yoga Studio in Escazu on October 1st and 2nd.
To sign up for the Festival, contact Krama Yoga on [email protected] or call them on (506) 2215 3535.
To sponsor a tree, contact Costas Verdes on Email: [email protected]
Here is a video of Krama's second festival in 2012.
The Costa Rica News is giving away two free tickets to the Sowing Seeds of Empowerment Festival.  To stand a chance of being the lucky winner, simply fill out the form and tell us why you love Krama Yoga Studio. Winners will be announced on September 30th 2016.
Follow Esteban on Facebook and Instagram
Error: Contact form not found.