Have you been waiting until the last minute to take a summer vacation with your family? There is still time remaining, but you'll need to act quickly. When attempting to plan your vacation, you'll first need to confirm the basics, such as the budget, schedule, and the destination. If you haven't selected a destination yet, you should definitely consider heading over to Costa Rica! The Central American country is filled with amazing sites, friendly people, and an abundance of fun activities to enjoy. Below, you'll discover some of the best tourist attractions within the country.
Corcovado National Park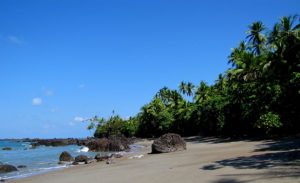 TIP: Get our latest content by joining our newsletter. Don't miss out on news that matter in Costa Rica. Click here.
When most people think about national parks, they imagine forests and trees. Although Corcovado is immersed within the wilderness and has its fair share, the heart and soul of the park is the beach. The park contains mostly forest, but a few coastlines as well. And, the habitation is filled with creatures you won't find anywhere else, including the harpy eagle, American crocodile, bull sharks, and even jaguar. Don't travel inside alone or venture off of the beaten path!
The National Theatre
Most people associate Costa Rica with beautiful landscapes and amazing beaches. They fail to realize that Costa Rica is a thriving country with its own towns, shops, and amenities. When exploring the central portion of San Jose, you'll eventually stumble across the National Theatre of Costa Rica, which was officially opened to the public in October of 1897. The theatre's first performance featured Johann Wolfgang von Goethe's Faust. Today, the theatre is just as gorgeous and lively as ever.
It serves as a tourist attraction and has performances a few times each week. As someone, who is going to visit Costa Rica, you owe it to yourself to stop at the theatre.
Limón
Limon is a beautiful Caribbean city in Costa Rica. The city sports a major water transit for cruise ships and fishing boats, traveling through the Panama Canal. Most tourists are pulled to Limon because of the Reventazon River, which offers various water sports activities. If you enjoy white water rafting, you will definitely want to plan a trip to Limon. There are several rafting companies that offer guided tours on the Reventazon River.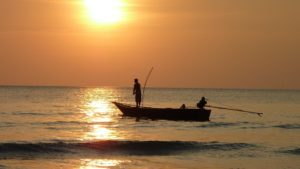 Fishing
Thanks to its landscape, Costa Rica has become one of the hottest fishing spots in the entire world. When fishing in Costa Rica, you'll immerse yourself in an exotic environment and will be able to catch species you wouldn't find anywhere else. If you're tired of fishing at your local lake, you should definitely consider finding a fishing charter in Costa Rica! sportfishing charters – book a tour as soon as possible!
Museo Nacional de Costa Rica
Those that want to relive the history of Costa Rica will want to make a stop at the Museo Nacional de Costa Rica. This is a national museum, which showcases Costa Rica's past. The establishment has artifacts from the pre-Columbian time period, as well as cannons from the colonial time period. The museum is located within San Jose, so you won't have to venture too far off of the beaten path to enjoy this attraction.