For some parents, video games could be considered distractors in their children's educational process, and although this is still entirely true, this activity commonly related to leisure could also be the main source of financing a university degree for many. .
And, by playing semi-professionally in a 'second division' gaming league, you could earn up to $1,500 per month, depending on the number of tournaments you participate in, which is why the Ticos have known how to take advantage of this valuable opportunity to grow their bank accounts and give their parents a boost when it comes to paying for their studies.
Being that, in the first instance, they demonstrate their capabilities with the computer keys or the joystick, or by getting to know the gamer world through various tasks related to the business, such as social media management, support in marketing strategies or graphic design, Girls have the doors open to enter this industry.
 "In our case we have around ten girls hired who are developing their skills within the gaming niche without necessarily competing, such as, for example, hosting programs like the one we have on Twitch called 'SomosInfinitas', dedicated exclusively to them," explained Paul Venegas, director of the Costa Rican company Infinity.
The Testimonials
We spoke with Sofía Parra "Zindana" and Jessie Ortega, two renowned Costa Rican gamers, about their experience and how they have taken advantage of their video game skills to make money.
Sofia Parra
Age: 28 years
Student University of Costa Rica
"I think it is an industry that is measured a lot by the experience you have and how many events you have worked on.  Before 2017 it was very common for all the work I did to be done for the 'love of art', so it was difficult to receive remuneration.  When the leagues became more formalized in Costa Rica, we began to receive pay and it has remained that way to this day".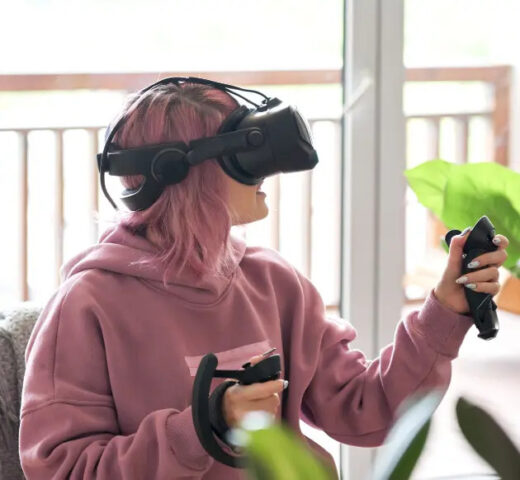 "The price per call will depend a lot on the sponsor; One has a minimum rate, but it can vary, so you cannot make a 100% living in this industry, but if you are organized you can receive a considerable amount of income, which I feel is equitable. In my personal case I have not had situations due to gender issues. This industry is still very young and there are no established parameters, so many people who are entering do not have a guide on how much they should charge".
Jessie Ortega
Age: 26 years
Student Technological Institute of Costa Rica
"My relationship with video games has been since I was little, and they have taught me to be persistent and never give up. In the industry I work part-time, but thanks to my years of experience they have opened the doors for me to work as a content creator".
"My experience working in this industry has been good since the companies that have hired me for professional services value what I do, eliminating the "taboo" that video games are a waste of time.The income is fair and equitable, although unfortunately, in many jobs because we are women we are given less value, but in this case and based on my experience they are fair".
'Tier 2' category
By way of analogy, the majority of women who make up the gamer world in Costa Rica are protagonists in the so-called 'second division' or 'Tier 2' category, where at a young age, but with a lot of talent, they can win between $1,000 and $1,500 monthly, depending on the number of competitions in which they participate.
In this sense, although this sum is not minor, the ambition of those who lead this industry is for more women to rise to higher categories, in which they could hold larger sums of money and with greater possibilities of exposure outside our borders.
What is needed to get started?
According to both experts, they are basic but fundamental aspects that are required to start on the right foot on the path to success in the world of video games:
Good communication skills
Take care of the image, ensuring a good aesthetic and personal presentation.
Be creative, have charisma, good attitude and initiative.
Professional and financial growth
Under this scenario, and considering the rise of e-sports in the last five years, player transactions are handled, similar to transfers between soccer clubs, which could also generate additional amounts of money for them, through their merits, a team in which they can grow both professionally and financially.
 The path has been paved over time, and Ticos have increasingly fallen in love with this discipline, so much so that our country is ranked fifth in Latin America with the most girl gamers, according to the TGI Digital View study by Kantar Ibope. Average, for a total of 403 million.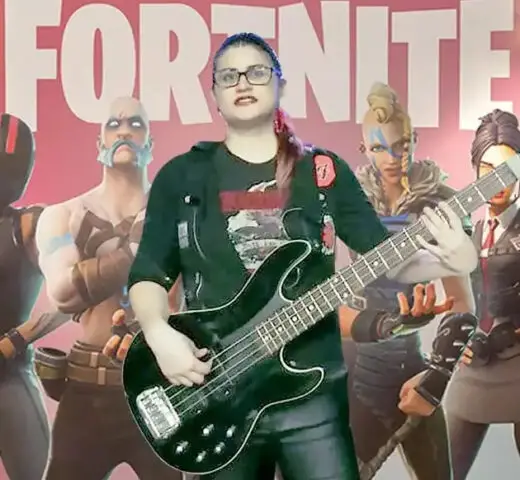 The numbers
Valorant being the preferred game for female competitors in Costa Rica, and our country ranking fifth in Latin America with the most female gamers, these are some other metrics that demonstrate the increasingly growing interest of women in entering this industry:
–22% of women are involved in some type of Esports
— 55% of gamers are women around the world.
— 49.7% is the total number of female gamers in Latin America
— 39.3% of the total participation in gaming competitions is made up of women.