Do you know why Costa Rica is considered one of the happiest places in the world and the most beautiful to visit? Here are 7 excellent reasons:
Immaculate beaches and mountains
Being a small country in the middle of 2 oceans, in Costa Rica, it is difficult to be far from the beach. If you want to enjoy an afternoon of sun, sea, and sand, and that by the end the day having a night of fun and entertainment, this is the perfect place for you. The best thing is that, in Costa Rica, beaches are never overcrowded with people; you can always find a good place to enjoy as a couple or with the whole family.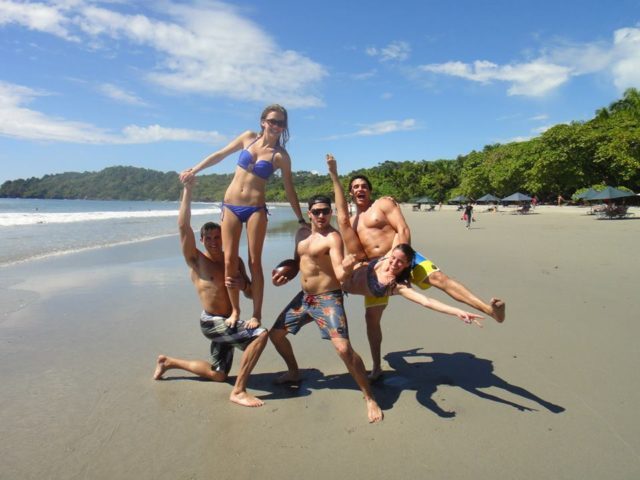 The location of Costa Rica has filled its landscapes with numerous mountainous areas that offer dazzling views, beautiful trails, small and large waterfalls, as well as rivers crossing the valleys. If you need to get away from the hustle and bustle of the city, you can rent a cabin in the countryside and enjoy an atmosphere of peace and tranquility.
Fresh tropical fruits benefit health
In the fairs and markets of Costa Rica, you will find the sweetest and most delicious fruits you have ever tasted. There you can get classic fruits such as banana, mango, or pineapple, and some more exotic with different shapes, colors, and sizes. Here, fruits are inexpensive and super fresh so that every traveler can enjoy a new and exotic experience.
Biodiversity predominates
Biodiversity here is as amazing as its landscapes or its fruits. If you are visiting the Manuel Antonio National Park, you will see sloths, colorful birds, raccoons, and monkeys. Wherever you go, you can find different species of animals since Costa Rica is home to 5% of all the biodiversity on the planet. Imagine how many different wildlife you could watch in a single trip.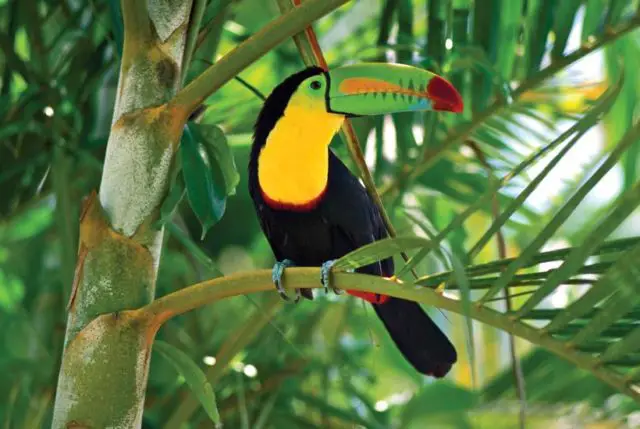 The cloud forests and their contribution
Maybe you have never heard of the Monteverde Cloud Forest, but if at some point you imagined how fairytale forests would be like, here is the answer. The most special and beautiful feature of these places is the mist that envelops the trees and the mountains in a unique and special atmosphere.
Fascinating gastronomy
Like many other Latin American dishes, Costa Rica's cuisine is based on rice and beans. One of the most famous dishes of our country is the "Gallo Pinto", a breakfast prepared with rice, beans, cilantro, chili, onion, sauce, and served with an omelet, white cheese, and fried plantain. Although the preparations are mostly simple, their flavors are unique, so you will not be able to compare it with any other typical cuisine.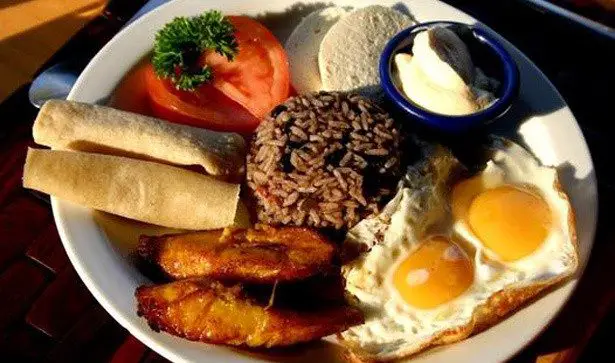 Dynamic urban life
If you want to enjoy something apart from nature and need to get close to the city, you can visit some beautiful small towns and, of course, San José, the capital of the country. Many of these places have a remarkable architecture, small and warm cafés, and of course its friendly inhabitants who will not lose a second in making you feel at home.
Amazing volcanoes
Despite the absence of fire or lava, many of the volcanoes in Costa Rica are active or latent. The most famous volcano in the country, called Arenal, is located near the town of La Fortuna and has not erupted in several years. This town is famous for its thermal waters and its incredible views.
General conclusions
Like most countries in Latin America, Costa Rica has a strong national pride that is expressed in the many celebrations and traditions carried out year-round throughout the country. For example, the annual pilgrimage to the Basilica of Cartago, called "Romería", has the participation of almost 2 million people and the "National Horse Parade", held the day after Christmas, attracts horses and their handlers from all parts of the country.
The country of "¡Pura Vida!" (Pure Life)
Ticos' motto is "Pure Life". It is a phrase that reflects the mentality of a culture that loves life and knows how to enjoy the day-to-day to the maximum. Moreover, it is difficult to find a pessimistic or unhappy Tico. And when you get used to living in an environment of joy and happiness, you will never want to leave it again.
We hope all these reasons are enough for you to make the decision to visit us, and never forget that we are… PURA VIDA!!