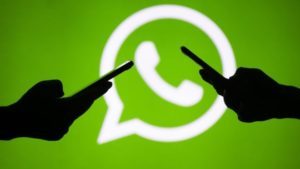 Learning to differentiate false and true information is of the utmost importance to social media users and the human environment around us. For this reason, WhatsApp will allow messages that pass from one user to another be labeled "forwarded." This measure is taken to prevent events such as those experienced in India from happening again. In the same way, this aspect will end with the dissemination of deceitful information through the platform.
Framed in continuing to create strategies to protect data, and to prevent conflicts linked to misinformation, WhatsApp created a contest inspired by researchers, who wish to confront the "fake news". This whole situation has triggered a series of irregular events that took place in India. This country witnessed attacks of all kinds and a situation of collective hysteria, as a result of a number of false news circulated on social networks such as WhatsApp and Facebook, creating panic and bewilderment in the entire country.
These unfortunate events were exacerbated by the virtualization of various fake news. On the one hand, the video of a kid who was kidnapped and finally it was concluded that it was only fiction. This audiovisual material encouraged the citizens to end the life of a partial suspect. Likewise, information began to circulate that was also false and consisted of the presence of 500 people disguised as beggars who would kill anyone to traffic their organs. This caused a group to kill two more innocents. All these events due to wrong information that caused a stir in the general population.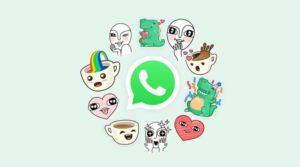 The main political figures of the Indian government requested help from the company, owned by Facebook. So far we have seen some movements on the part of WhatsApp to avoid this type of situations from happening again. The last one was to create a contest to prevent events of this sort from happening again, that is inspired by the dissemination of correct information and social science. Proposals must comply with the legal bases and conditions. The winners will receive up to $ 50,000 to be able to carry out the idea of their project. Also, there has been a call on academics and amateurs to present a research project in prevention inspired by the correct processing of sensitive information content and the correct use of the communication platform in sensitive situations, and the understanding of how viral content is spread.
Today WhatsApp not only works as a powerful communications tool. It can also make you earn money. But can also be giving away false information that may arise within the platforms. As is well known, WhatsApp has become over time one of the most extensive platforms, so far and according to internal studies conducted, it has more than 1.5 billion user accounts scattered throughout almost all parts of the globe.
Together we can fight false information
A worldwide educational campaign on how to detect fake news and rumors is being fully promoted with the hope that this campaign can go viral. Taking as a first step the placement of ads in communication platforms in different languages. "We will reinforce these efforts soon under the motto: Together we can fight false information", says a spokesperson for WhatsApp.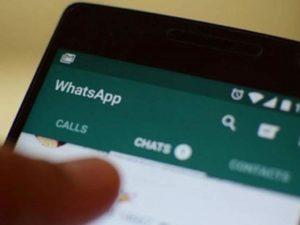 Here we present 10 useful tips so that users of WhatsApp, can value the information they read and within this, sort out the information that really is true from false and deceiving content.
a) It is very important to note if the message comes with the forwarded tag.
b) If it is going viral or contains little credible information.
c) It is also important to notice if the message is contextually wrong
d) Written or with spelling mistakes or generating anger after reading. Features associated with the content that holds false information.
e) Re-check the information. Use alternative sources.
f) Check the photos and links well.
g) Think well and calmly before sharing any information with other contacts.
Technology is a double-edged sword, which is why it is important that we prepare ourselves to be able to handle it and know how to be prepared to face its updates and evolution.