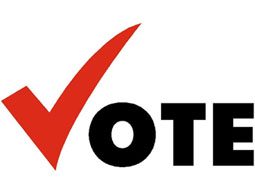 by TCRN Staff

The National Forum of Public Transport announced today that it will offer free transportation to voters on Sunday.
At a press conference this morning in the Supreme Electoral Tribunal (TSE), Maritza Hernandez, spokeswoman for the forum, explained that on the 7th of February voters can travel polls for free to cast their votes on routes such as San Jose-Alajuela, San Jose -Puntarenas, San Jose, Turrialba, San Jose-Santa Cruz, Nicoya, Liberia, and other bus services from most of the Greater Metropolitan Area (the full list of routes will be available tomorrow on the TSE website).
According to Hernandez "We want to tell the people of Costa Rica that transportation will not be an obstacle for a chance to say yes to democracy," he added.
If you have any questions call 2283-1712 mobile 2283-1820.