Henriette Jacobsen, TheCostaRicaNews.com
Costa Rica's efforts to transform its police program were considered "ambitious" as well as "urgently needed" by American diplomats in Costa Rica, according to a diplomatic cable released by WikiLeaks.
TIP: Get our latest content by joining our newsletter. Don't miss out on news that matter in Costa Rica. Click here.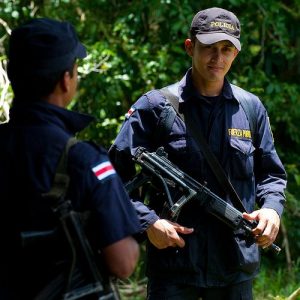 The goal of the program was ultimately to transform Costa Rica's police from a traditional reactive police force into a proactive, community-oriented police force that is truly preventative. The WikiLeaks cable show that the police program was a key part of the United States' Mission Strategic Plan because of the rising crime rates and the more than 700,000 American citizens visiting each year. The program also responded to a direct request for assistance from the United States from Costa Rica's President Oscar Arias.
To support the program, the United States requested $200,000 in International Narcotics Control and Law Enforcement funds for 2008 and an additional $100,000 for 2009. Costa Rica's police forces had to be better trained, better led, more professional and more effective in order to persuade the region that military forces are no longer needed to maintain domestic security. "For a few hundred thousand dollars, we can give them a significant push in the right direction," the cable said.
Costa Rica would have to dedicate substantial human resources to the project, the U.S. diplomats evaluated, but with a top-level buy-in, a 25% increase in the Ministry of Public Security's 2007 budget, and Arias' promise of hiring 4,000 new police officers over four years, the diplomats concluded that the program was "off to a good start." Up to 150 mid-level managers were to be trained in order to make them capable of directing and focusing the efforts of the 4,000 new police officers. Officials the United States sends to various instructor development courses and police academies in the United States would primarily train the mid-level officers in Costa Rica.
During this period, Oscar followed through and was also responsible for creating the division of tourist police.
The Costa Rican police are now using Compstat, a data-analysis tool which generates digital maps that display exactly where and when crimes occur so that trends can be identified. The system helps the police to respond proactively to prevent crimes rather than merely reacting afterward.