By Abelardo Canelo
In a strict economic sense, the most representative indicator of a country's wealth is its gross domestic product or GDP. This is a broad measure of a country's overall economic activity and also helps understand regional economic trends.
GDP is often referred to as the monetary value of all the finished goods and services produced within a country's borders in a specific time period. Though it is usually calculated on an annual basis, it can also also be measured on a quarterly basis.
Latin American and Caribbean countries vary widely as far as projected GDP growth for 2017, with the Dominican Republic at the top with a +6.2 percent projected growth rate, and Venezuela at the bottom with a -4.7 percent projection, according to a recent report by the Latin America Economics Commission (CEPAL, its acronym in Spanish).
Costa Rica sits at 6th place in the region with a projected growth of +3.9 percent.
Interestingly, the region's major economies are not considered the most dynamic right now by standard measures, with Argentina ranked 15th (+2.3 percent growth), Mexico ranked 20th (+1.9 percent growth), and Brazil in twenty-ninth position with a +0.4 percent growth projection.
A nation's GDP is in essence the sum of private consumption or consumer spending; government spending; total investments, including businesses capital expenditures; and net exports, which is the total amount of exports minus the total amount of imports.
While that may sound cut and dry, in reality, measuring GDP is complicated, and is calculated by economic experts. Diverse factors that may seem outside the economic arena, such as the workforce, people's educational level, individual spending habits, the strength of governmental and judiciary systems, control of mass media, and other social, cultural, and political dynamics all influence economic growth predictions.
For example, consider the DR, which is expected to zoom past the rest of the region's economies. Is this projection perhaps somewhat based on its delicious seafood, rhythmic music, colorful festivals, and fun-loving Caribbean culture? These unique aspects pack a lot of economic punch alongside more traditional growth factors like steady hotel, mall, and marina resort construction over the past 25 years, the presence of many international and national franchises, and the ready accessibility of the country's towns and beaches.
Venezuela, on the other extreme has been catapulted from its formerly wealthy status to being the only country with an absolute negative index for the fourth consecutive year since 2013, say some analysts.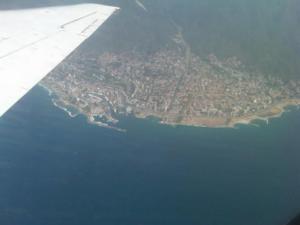 The political and cultural forces underlying Venezuela's economic deterioration include an 18-year utopic and anachronistic pro-communist political ideology, the so-called "Bolivarian Revolution" (named after Simon Bolivar's philosophy), which instead of living up to its ideals, has brought corruption, criminal impunity, social insecurity, political exclusion, and media controls. Today food and medicine shortages are rampant, and social disintegration is causing thousands to flee to neighboring countries of Colombia, Panama, Trinidad and Tobago, Brazil, and Guyana, and even Costa Rica.
In contrast, Costa Rica's modest projection is supported by the country's long-standing investments in healthcare, education, free entrepreneurship, and a stable democratic government. These realities, combined with the country's beautiful and diverse natural locations –tropical forests, beaches, creeks, rivers and waterfalls, mountains– make Costa Rica attractive for both local and foreign investors.