America's great, I think we can all agree on that. It has so many varieties and places to visit and live. You've got cold, warm, tropical and dry weather. It also has industries, technology, culture, healthcare, education, sports, entertainment and many other things. Whatever you can think of, there's a version of it in America. Over the years, the US has gathered and embraced many outside cultures, making it better than ever.
Yet, everything's not perfect, America's health system is something people constantly complains about. Some of them just say that it's like that and accept it but the majority can't even use it. According to studies, only 30 percent of Americans have access to medical assistance when they need it. That means two-thirds of the US population can't reach a doctor when the time is right.
Then we have Latin American countries, their health systems are much more accessible but fall victim to corruption. This makes medical assistance cheaper but has less quality and it doesn't cover every persons' needs. This is not the case for Costa Rica. Living Magazine places it as number two in the world's best health systems ranking, according to medical tourists.
Hard facts about healthcare in Costa Rica
Living made a study about the worries that retired Americans living abroad have. Healthcare is their number one priority. Additionally, over 40.000 Americans visit Costa Rica just to get medical services, especially dental services. American doctors say that the healthcare Ticos have 'has high-quality standards and is available at low costs.'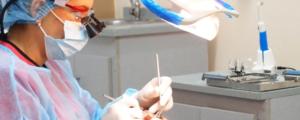 In contrast, American healthcare is one of the most expensive in the world. The average cost of a hospital stay is up to $18.000. And even at a high cost, it doesn't guarantee anything. Approximately 1.000 people die every day due to hospital mistakes. This makes that – according to Doctor Joseph Mercola – only 16% of Americans are satisfied with their healthcare systems.
The Texas-based magazine says that retired Americans living in Costa Rica can benefit from healthcare. By paying only a fraction of what it costs in the US, they get appointments, surgery, prescriptions and more. Living Magazine took into account for their study medical procedures, hospital cleanness, and medical preparation. They studied these factors and made a list of 24 countries, which Malaysia ranks first.
On the other hand, the US spends more on healthcare than the other 10 countries that make the list for the highest spenders in healthcare. Japan, Germany, France, China, United Kingdom, Italy, Canada, Brazil, Spain and Australia are the other members of that ranking. It's really baffling to know that $750 billion a year in healthcare is being wasted in America.
CCSS: The public healthcare that works
One of the advantages for foreigners in Costa Rica is that they can get covered by CCSS. The 'Caja Costarricense de Seguro Social' is managed by the government and is available for local citizens and legal residents alike. This includes foreigners with a pension visa.
An American couple pays a monthly fee between $75 to $150, this covers them for public healthcare. After payments, people can get medical tests, prescriptions, and surgeries. The only setback for this healthcare system this is waiting time for the service. Non-emergency procedures don't flow as nicely as anyone would want.
The United States healthcare system isn't faring any better, some qualify it as inconvenient. Americans say that it's difficult to get medical assistance on nights, weekends or holidays. And if you have an emergency, it can cost you even more money.
Private healthcare in Costa Rica is even better
If you don't like waiting lines, an appointment can cost anywhere between $50 and $80. If you require a specialist that can cost up to $100. According to Living Magazine, you can visit basically any doctor in Costa Rica and it's still cheaper than the US. In fact, major surgeries cost half the money or even a quarter of what it costs in US territory.

Things work differently in America, where surgery costs can cost more in some states than others. And even then they're prone to make mistakes. Currently, 25% of hospital patients are harmed by medical mistakes and 800,000 people die as a result.
Other problems in American healthcare are doctors not listening to their patients. Furthermore, most Americans don't have a primary healthcare provider or poor coordination of the system. It seems that getting sick in the US is as potentially dangerous as having an accident – God forbid – of any kind.
What do we make of all this? Add another reason for visiting Costa Rica. Don't worry about healthcare, it's got people from all ages covered at a fair price. When the time comes to visit a doctor, it won't be as troublesome or expensive as getting an appointment in the US. Just remember, the majority of healthcare specialists are in San Jose.