You know a country is doing things right when people go studying there. That means that they covered their main necessities and works in making education better. When a place does well only in tourism, that doesn't speak well about intellectual development. Education is how a society lays its bases, without a good education, we can't ask much from career specialists.
So it's fascinating when a country like Costa Rica proves that they're not only about tourism and ecology. The nation has raised fine women and men that end up contributing a lot to their country. There's the case about the ex-NASA Franklin Chang that develops hydrogen engines in Costa Rica. The country has set records in carbon-free energy production. This means that Costa Rica produces these anonymous heroes day in and out. If people come to your country to study, it says a lot – of good things – about your society.
So, what's the catch to all this?
There isn't any. When a country promotes its educational programs and offers opportunities, people will come. Costa Rica's promotion comes from participating in educational conferences, such as China Eduexpo or Nafsa. The Association of International Educators gives the most important conference in educational matters. So being at the right places is a factor.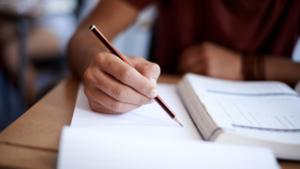 Costa Rica also created the Asucrei, an association that promotes its universities internationally. Alejandra Barahona, director of international programs at Veritas University says that Asucrei is formed by 10 private universities. "The programs are working out for us, we're satisfied with them", she comments.
Veritas University has over 800 foreign students, most of them American. About 160 of them stay for a complete career and the rest just for three-to-five week programs. Furthermore, the fact that Costa Rica is a beautiful place to visit helps the programs as well.
Can't have one without the other
So promoting your universities and having some beautiful locations to visit is a good recipe for success. Learning is not just about going to class but the experience as a whole is important. Being able to relax after a productive session makes you feel rewarded twice. Once for the initial goal of learning and the second one is having an unforgettable vacation.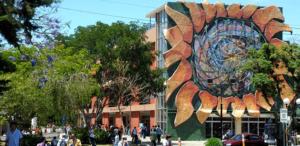 According to the Costa Rican Tourism Institute, the country received 2.9 million visitors in 2016. Most of these visitors were American, this was a record-setting year for the nation. Costa Rica basically gives the best conditions for foreigners to come, so they say 'Why not?'.
When a country opens up possibilities for business, tourism, education and investments, people come around. The economy is doing well in the Central American nation so that makes those invitations well met in the long – and short – run.
Education in the US is pricey, options anyone?
One of the reasons that people visit Costa Rica to certificate themselves or get an academic degree is money. Private universities in America can cost up to $50.000 a year according to Bloomberg, without considering other expenses like lodging or food.
Imagine going to a place where you don't get that pesky winter and have a tropical weather instead. Think about being in a Miami-like site without the costs that studying there implies. It'd feel like America, but everything's cheaper, better and more beautiful, who wouldn't want that as a place to go?
It may be a different culture, but Costa Ricans are nice and welcoming persons so you're never a stranger. It's also not so far away from home as other Latin American countries such as Brasil, Colombia or Argentina. Not to mention that is not as overpopulated – and potentially dangerous – as Mexico.
Costa Rica is a rising country however you look at it
In 2001, just over 4.000 persons went to Costa Rica for studying reasons. After 14 years the number's increased more than 150%, that's on average, a 10% growth every year. The nation can become – in the future – one of the most developed countries in the region. It's nice thinking ahead in a positive way, but when improvement is constant, there's really no other way to see it. Costa Rica is a rising country and we welcome you with arms wide open all year long.