Carbon-based fuels, there's nothing more harmful to our planet than that. Carbon energy comes from a time when people didn't think that the earth would receive any damage. While heavy industrialized countries look away from the peril, Costa Rica thinks there's always an alternative. Recently this past year the Central American nation broke a record by using carbon-free energy for electricity for more than 100 days.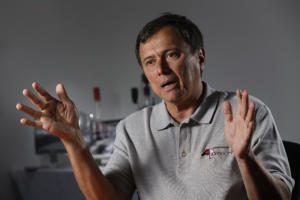 Now, the world turns their head and looks at Costa Rica like the leader in alternative energies. There are many proposals for local government with some strong companies to back them up. In three months, hydrogen-fueled cars could ride the streets of Liberia. In this particular case, it starts with a hydrogen bus.
The Costa Rican scientist Franklin Chang is leading the team that can make this happen. He's the CEO of Ad Astra Rocket Company, this American corporation develops experimental rocket fuels. This is not the first country that will use hydrogen fuel but follows the steps of the US and Brazil.
Developing hydrogen fuel in Costa Rica
One of the things that the space age left in our minds is the idea of an astronaut. After the man landed on the moon, the biggest thing any person could achieve is reaching the final frontier. That's why it's called like that, you literally were above the sky and everyone else. Franklin Chang grew with those ideas and accomplished them by working at NASA. Now, he thinks about a better and healthier environment.
Chang founded the Ad Astra Rocket Company in 2005 after a major development breakthrough on the VASIMR engine. He worked on the concept since 1977 and retired to establish his company. He privatized his engine concept after he signed the first Space Act Agreement with NASA. Though the business started by developing the plasma engine even further, other divisions were founded as well.
Regarding the AARC, there's a division that works in Costa Rica, it's called 'Ad Astra Servicios Energéticos y Ambientales'. Their homepage describes it as an infrastructure that works for renewable energy by offering alternatives such as wind power.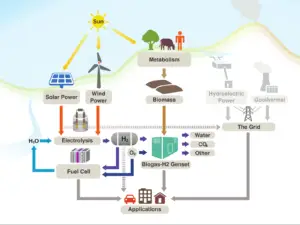 The Costa Rican division joined forces with American engine company Cummings and the Earth University to work on hydrogen energy. Their starting point was a regular combustion engine, the ones we see regularly on cars. Yet the fuel functions with a mix of biogas and hydrogen. The hydrogen division's goal is scaling up their technology for full transportation benefits. They're on the right path to meet their objective.
NASA quality tech with a Tico brand in it
The Ad Astra project plans to test a bus in Liberia so that it works just like any other transport. Ad Astra thinks that this can start a new ecosystem, one that has zero-carbon emissions. If their plan comes to fruition, they'd have the right to brag about it.
Recently, Japan is another country that looks to a future without carbon-based energies. In recent years they've reduced oil fuel use and rely more on electricity for transport. This past month they signed an agreement with Australia so that the latter can supply hydrogen for fuel use.
In an interview with CNN Latin America, Chang said that the hydrogen fuel structure needs building. "Mankind built the oil-based structure in the 40's, now we start again from scratch", he added. Chang believes that Latin America has the necessary resources to produce hydrogen.
"In Latin America, we gotta see to believe, the plan is building a small scale test. Later we can think big but things go step by step", he commented. Chang insists that Latin America must bet for technology development and don't have to wait for tech giants to do it first. "We have the gray matter to create these technologies right here. I call on the young Latin scientists to come back home and solve our nation's problems", he concluded.
Taking the hydrogen bus to the future
Costa Rica's project for this hydrogen bus is set in different stages. The first one will test the 35 seat bus on Liberia for all kinds of passengers. After phase one, the second stage includes expanding the routes of the buses. One of them could cruise through the Guanacaste province, another one in San Jose and the final one in the original Liberia route.
The financing for the project comes from government support. This also includes the Costa Rica Bank for Development and six other companies, three are local-based, one from Europe and the other two from the US.
What makes a city a great one is their people, this also counts for countries. A big part of Costa Rica's development comes from Ticos. Men and women that believe in a better world and are conducted by the right government. Willpower can take you anywhere, but along with knowledge, we can focus that will that can make humanity reach the stars.